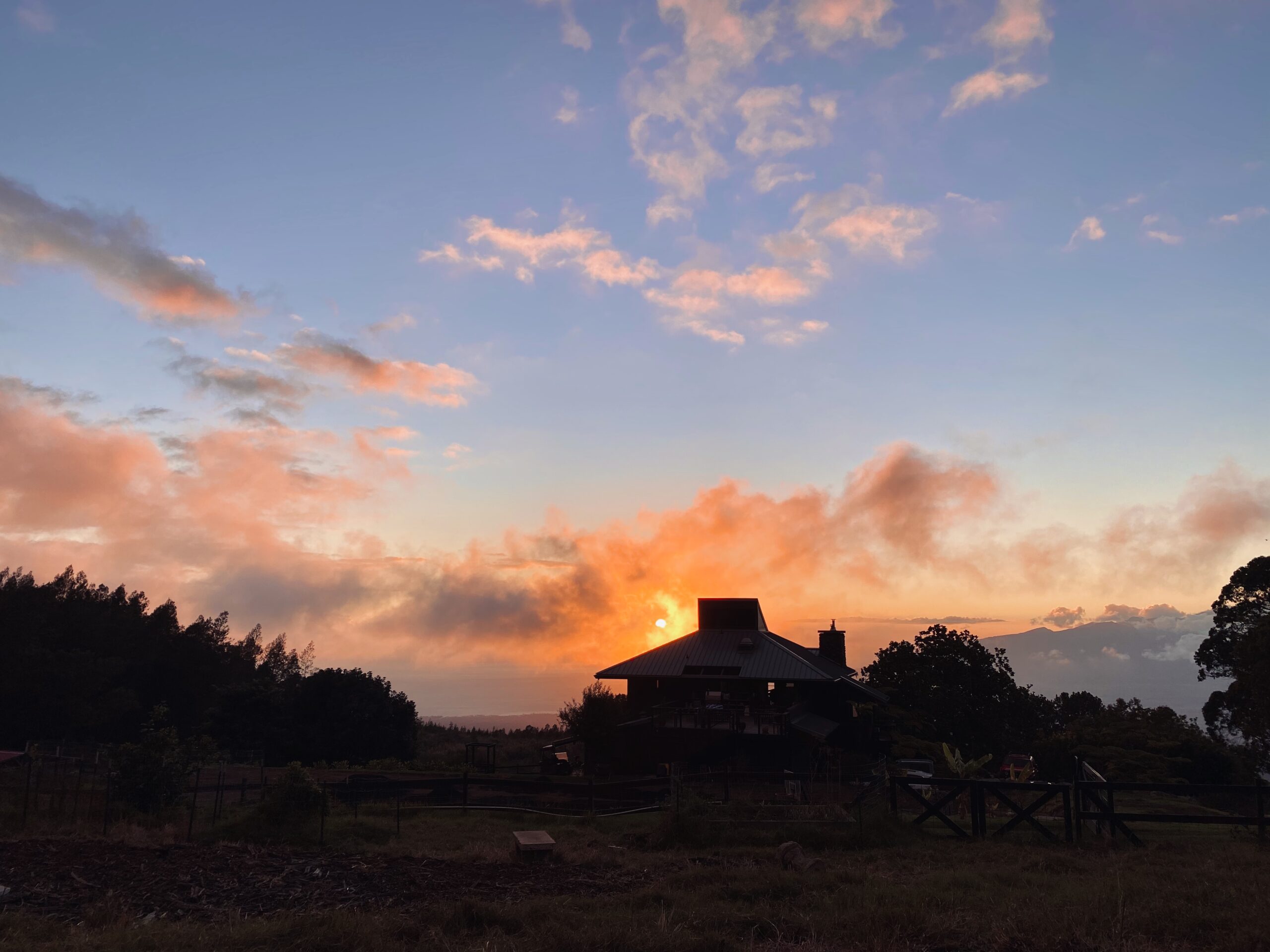 Cloud Castle Farm is a small, family-run farm and ranch situated 3500 feet above sea level on the leeward side of Mount Haleakala on the Hawaiian island of Maui. Here in upcountry Maui, we enjoy all the best nature has to offer: incredibly rich soil, Pacific sunshine, tropical rains and the perfect temperature range for year 'round growing and animal comfort.
Our little farm plays host to a variety of wonderful creatures including: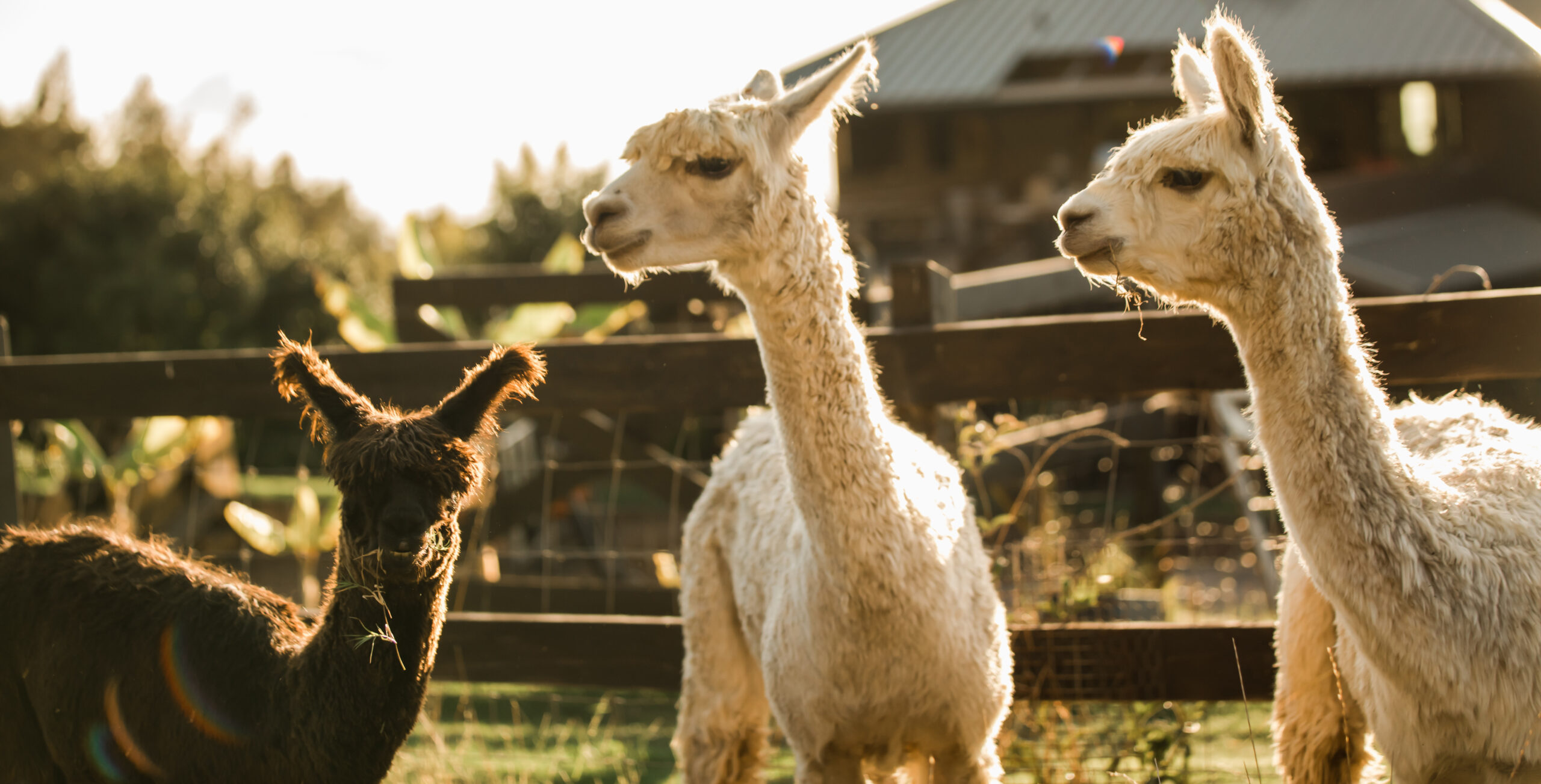 Elegant, surreal and goofy, Suri Alpaca are the ultimate fiber animal, producing "wool" that is hypoallergenic, fire-resistant, hydrophilic (absorbs water), an excellent heat insulator and is resistant to staining. We breed ours to produce not only the best quality fiber, but also in the most desired (and desirable) natural colors. We harvest and produce the yarn on site.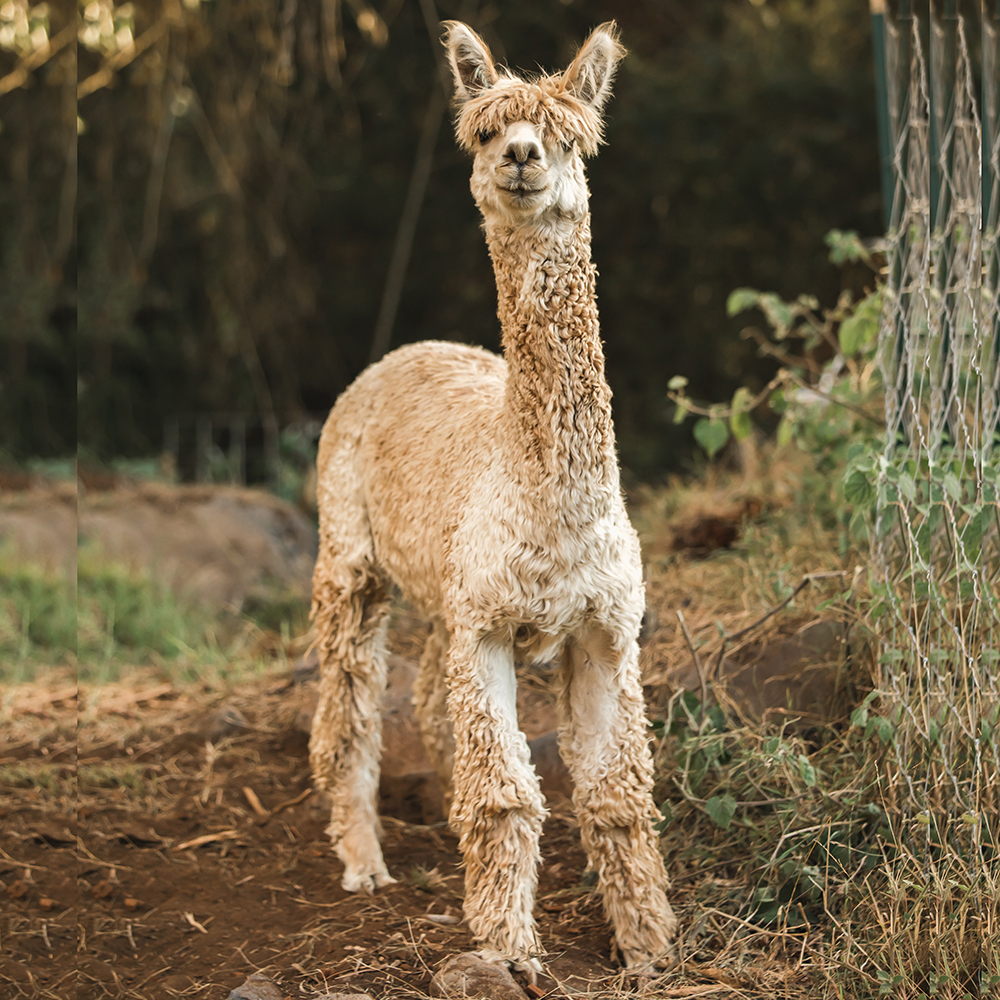 "Chief" Golden Eagle
Chief is our biggest boy and loves attention – especially from the ladies. Tall, strong and rockin' a sweet 70's moustache, Chief just wants to have fun.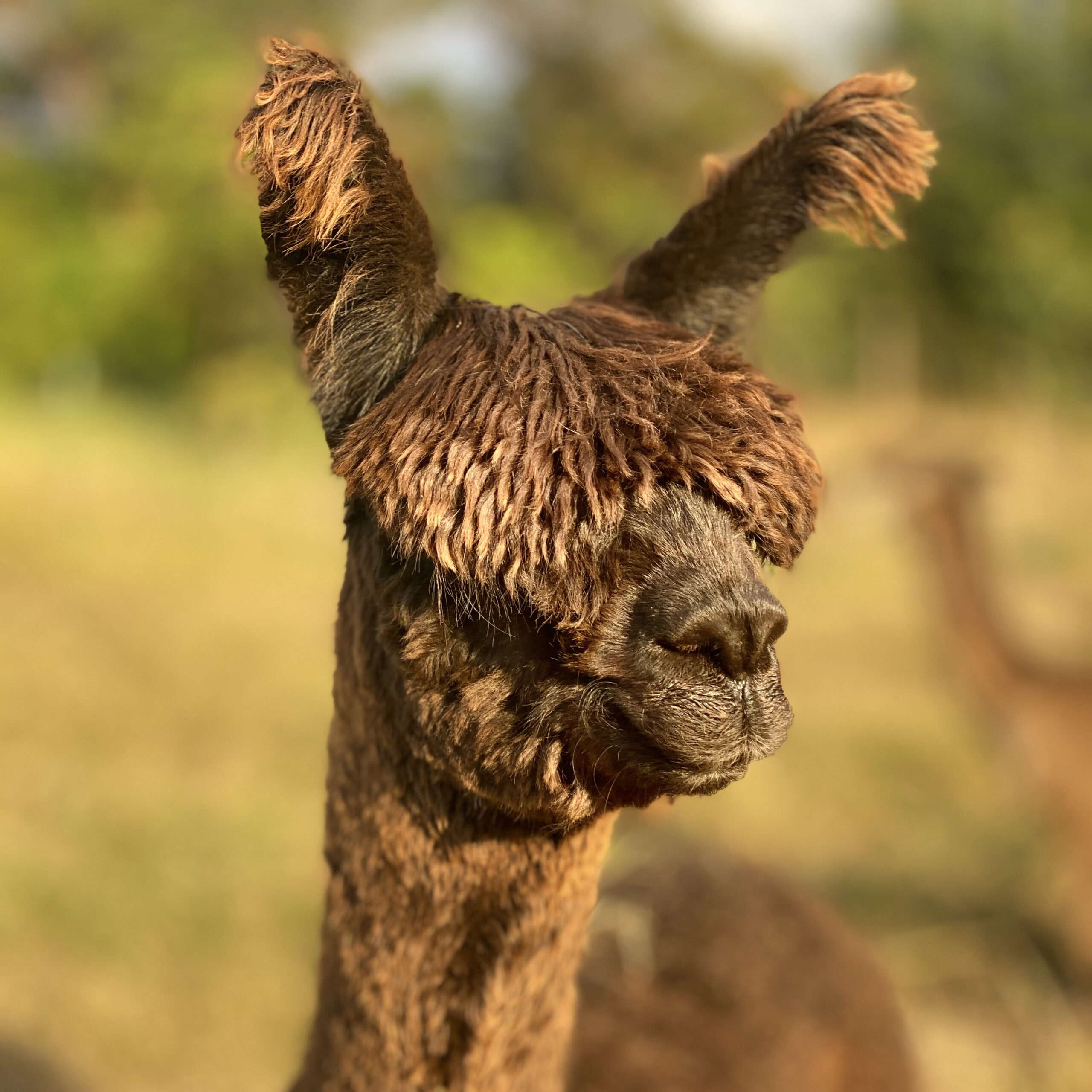 Hot Diggity
Almost three years old, Hot Diggity
is our littlest boy and our biggest love. His Bay Black coloration is striking, and we cannot wait to breed him. In the meantime, he just wants love.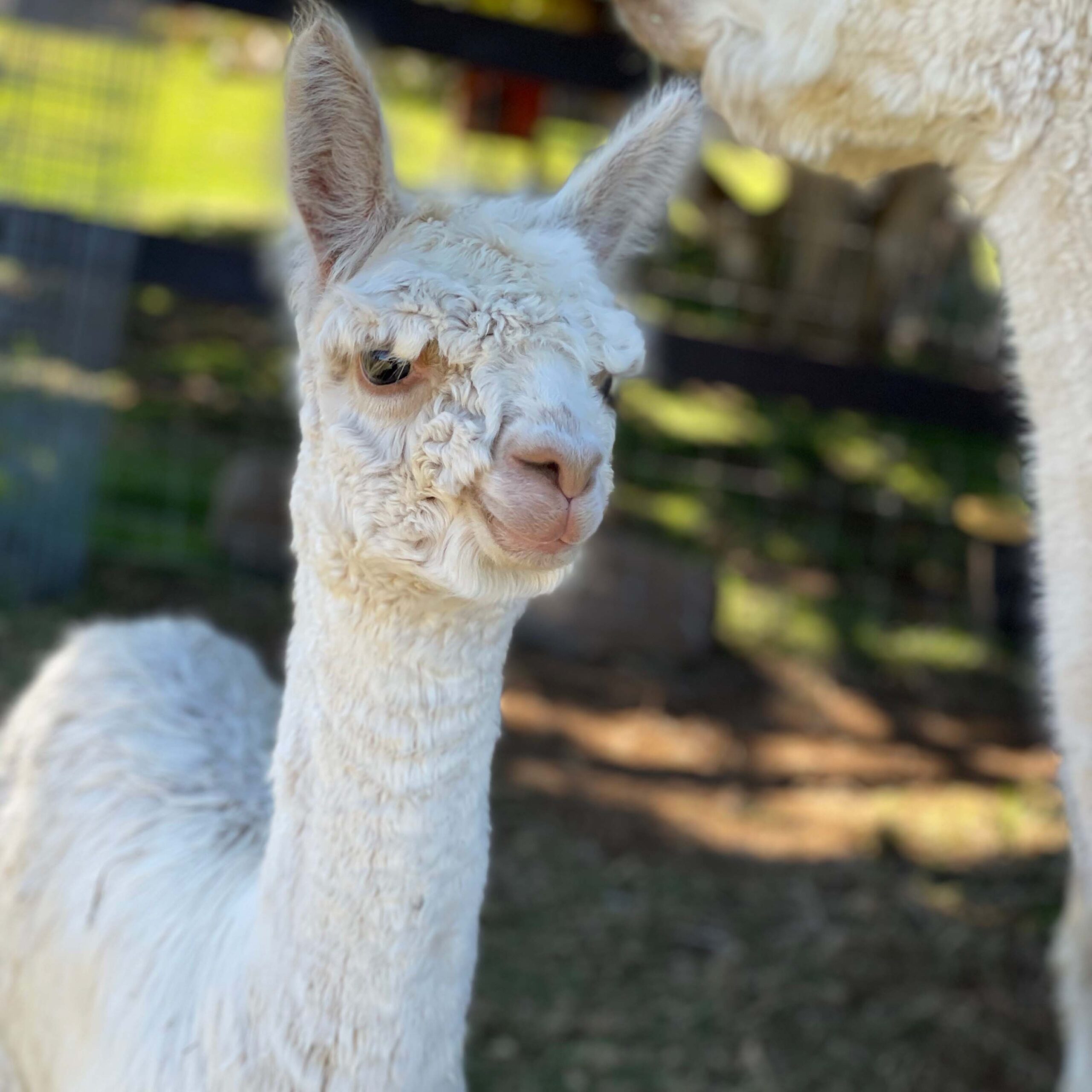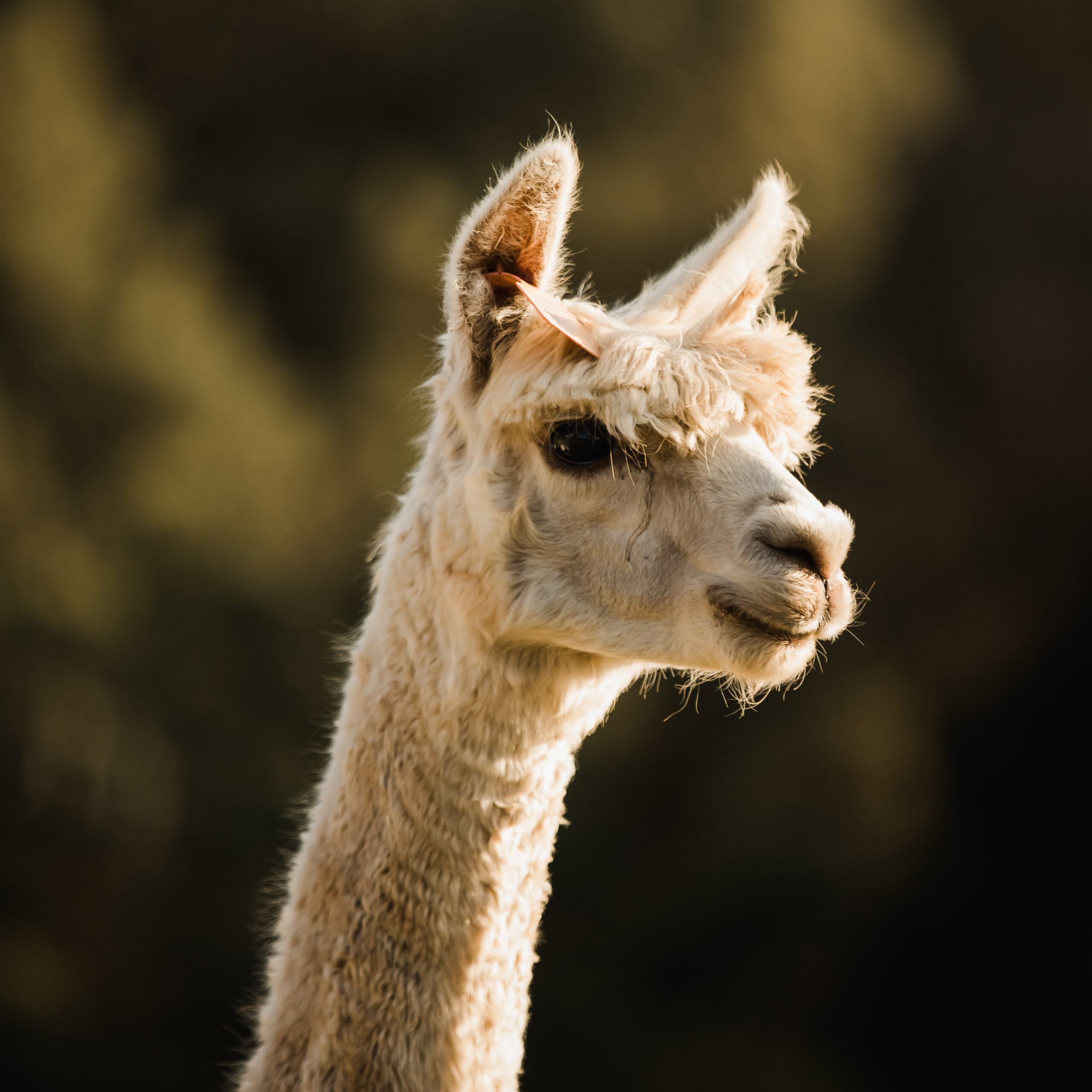 Mary
At 8 years old and the largest member of the herd, Mary is the farm's Matriarch and keeps a watchful eye on everything, especially the obnoxiously-friendly dogs.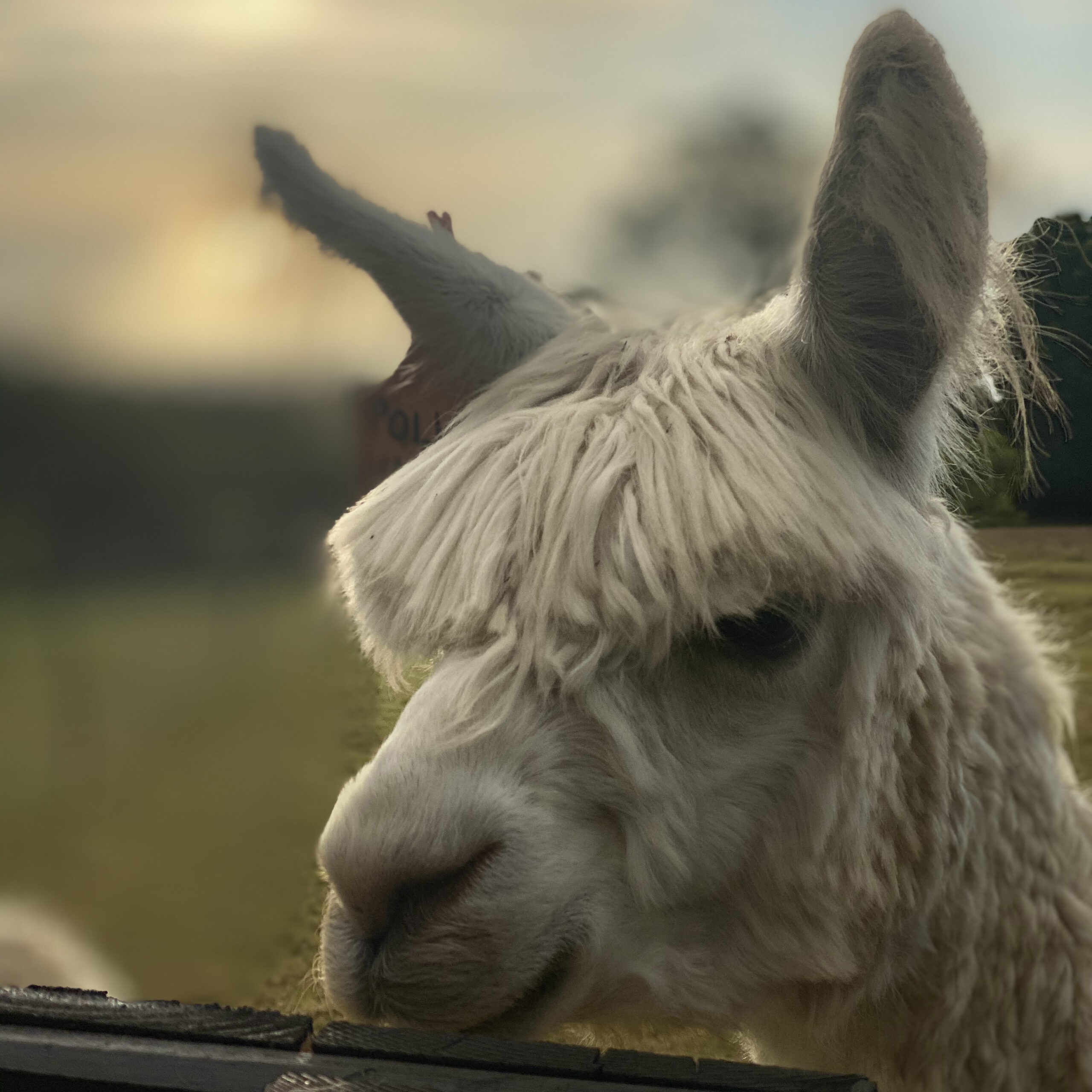 Polly
A California transplant, Polly came to us a bit less 'laid-back' than you'd expect from an LA-area alpaca. Perpetually-scowling, suspicious of everything… it feels like Polly is judging you. Always.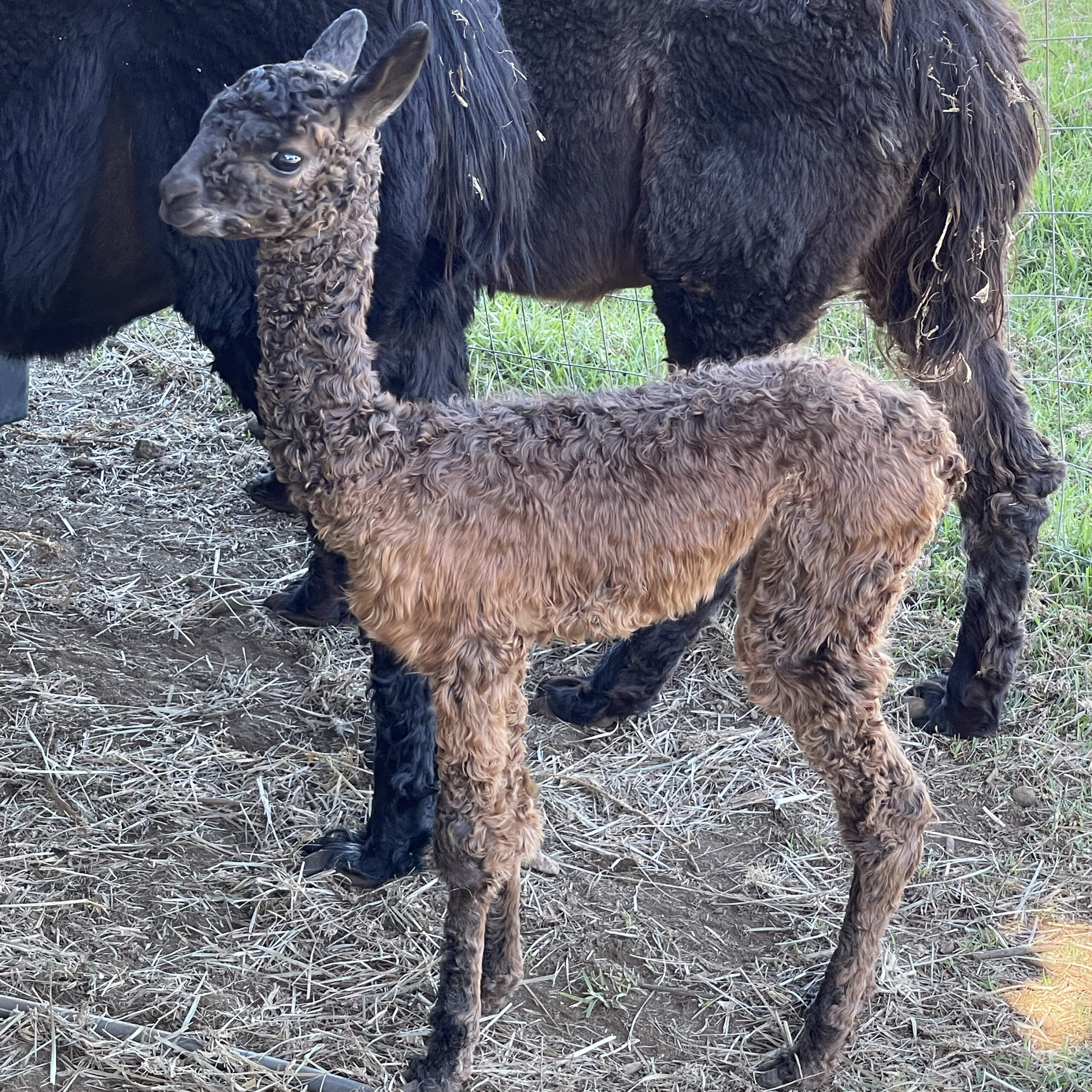 Willow
Delores's second daughter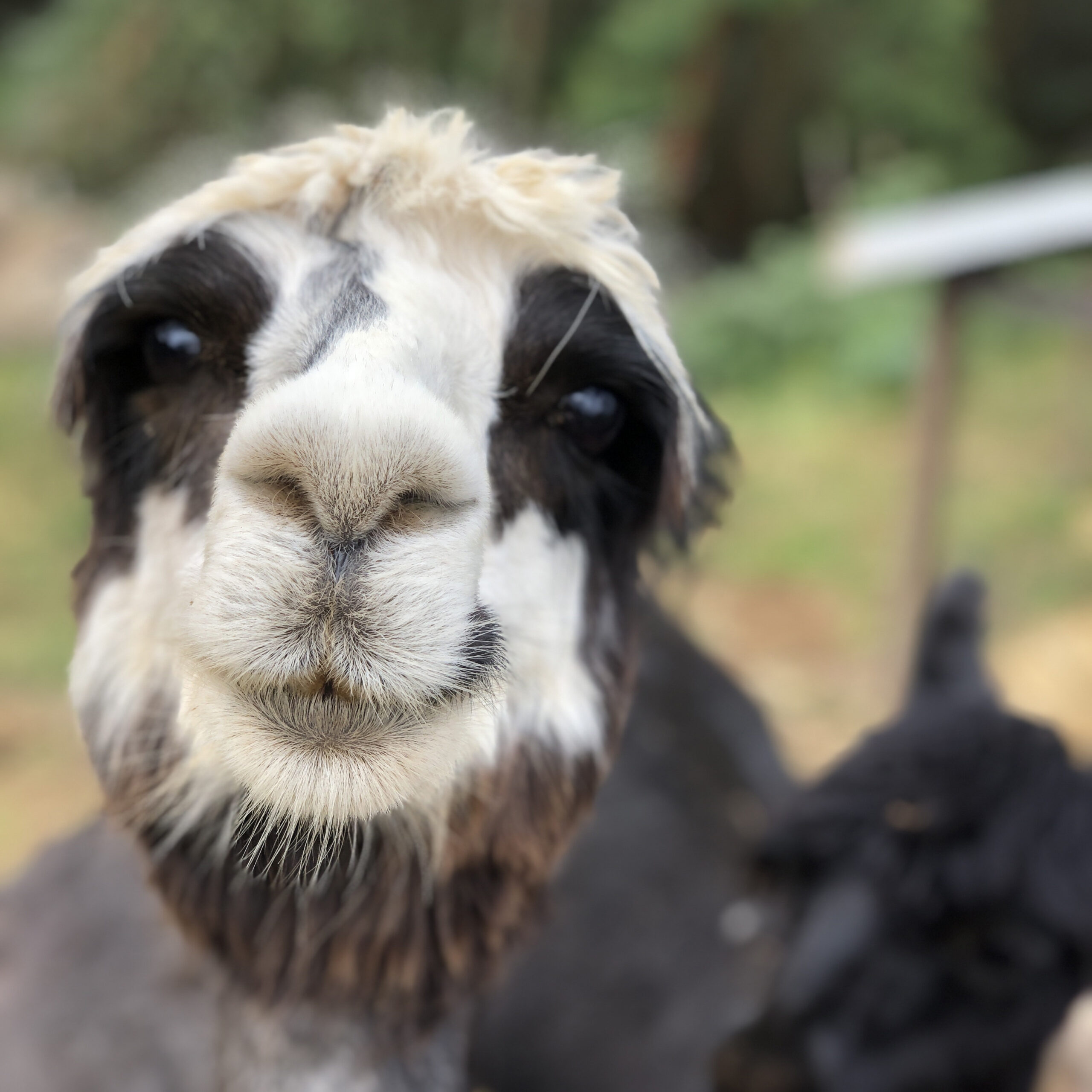 Delores
Also 8 years old, Delores is one of
our first, and sweetest, ladies. Curious, but shy, she likes to stay close to the action, but ready to flee in an instant. Like if a cat wanders by… RUN!!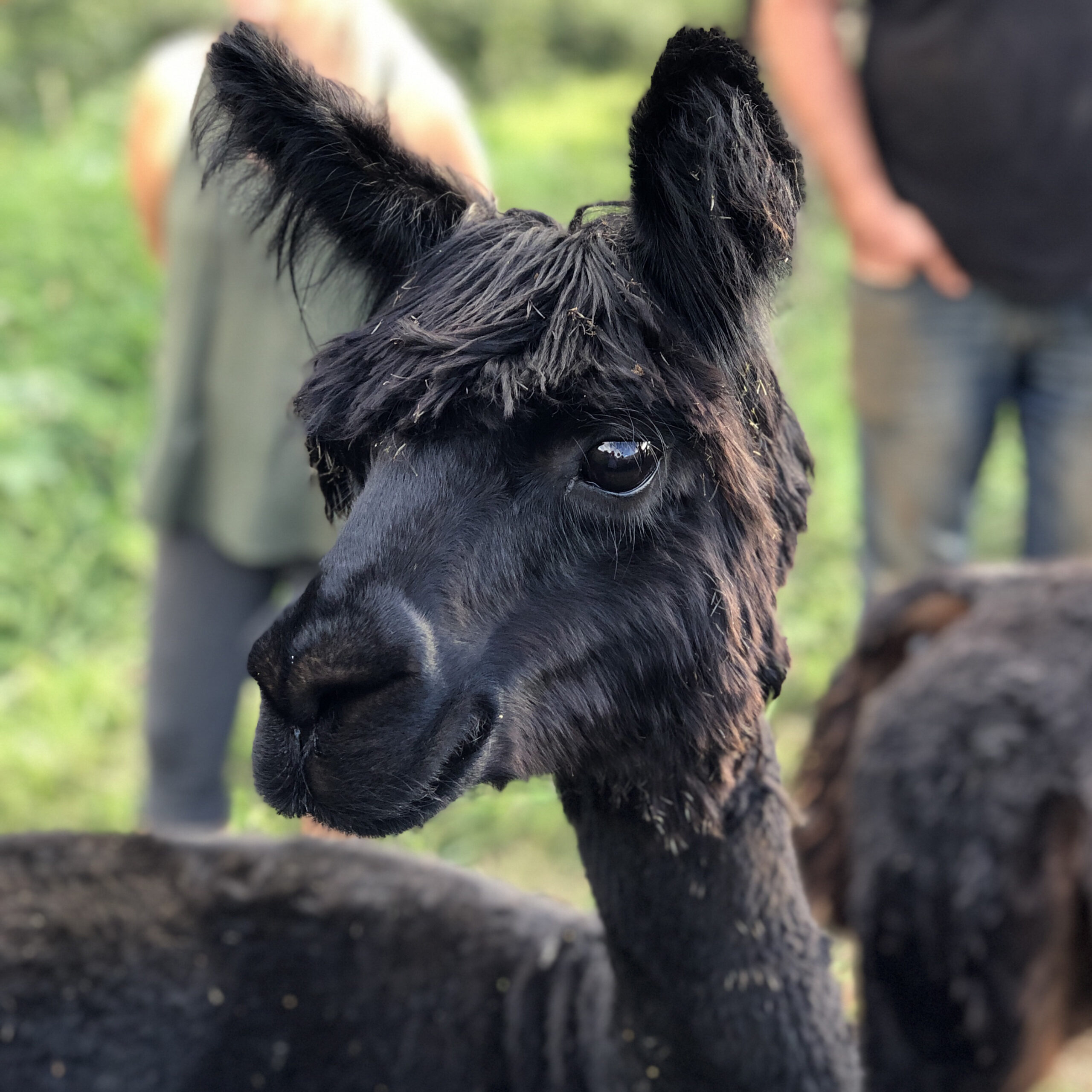 Maeve
Delores's daughter, 5 year old Maeve is as sweet as her mom, but less cautious. With her deep black coat and ebony eyes, she is stunning to see in person – and loves to meet new people.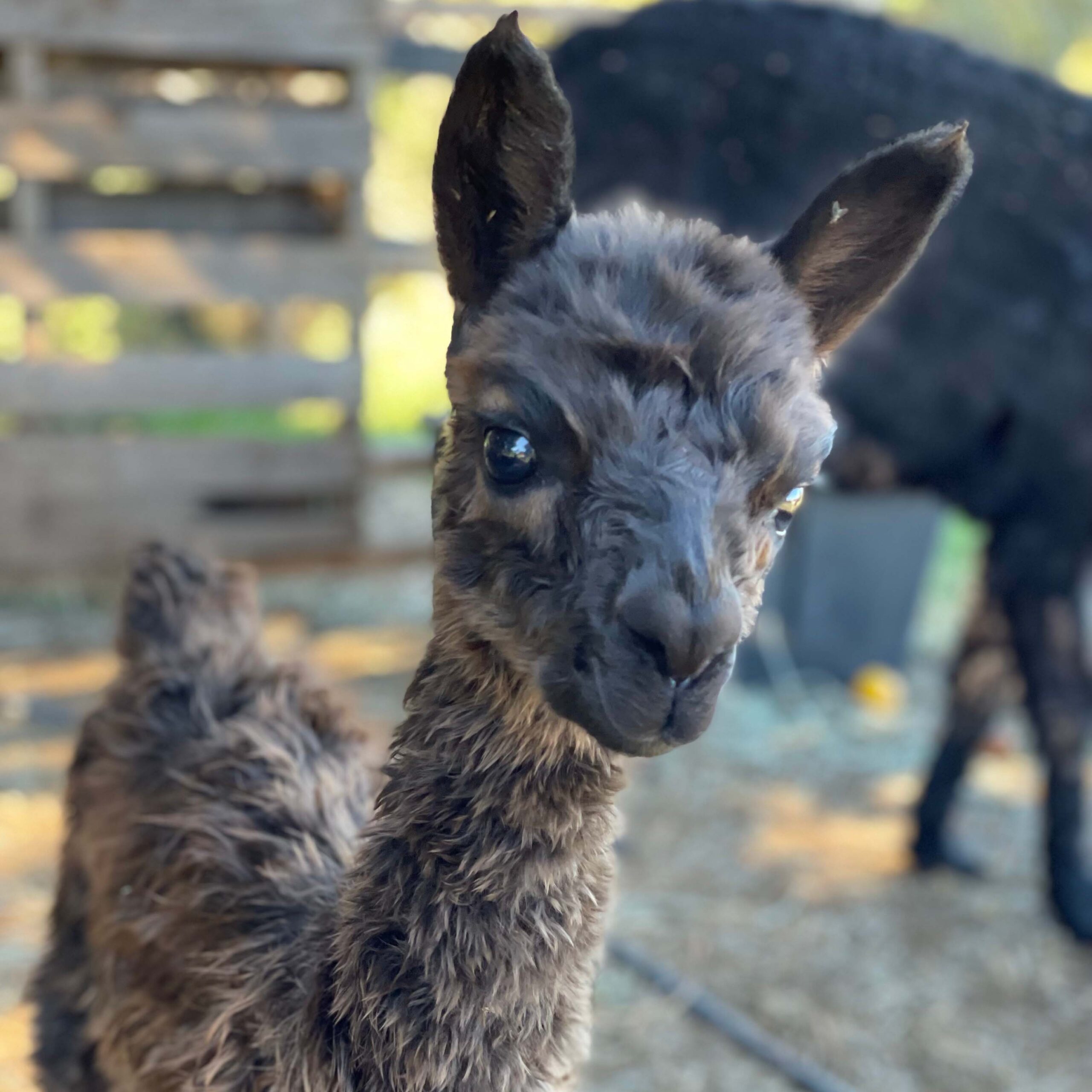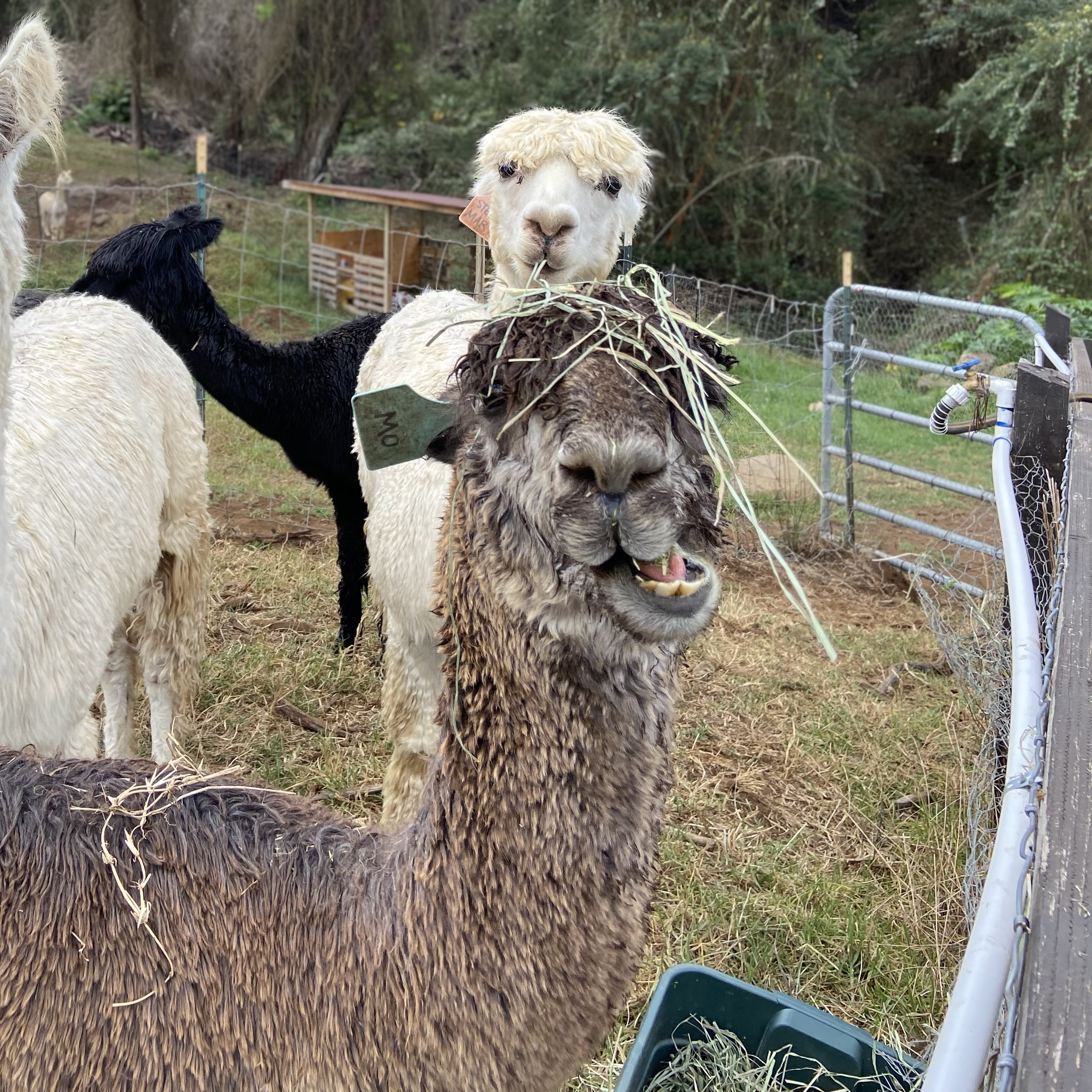 Mo
Resident Goofball and Clown of the Herd, Mo is just hilarious. Like seriously funny. Young, playful and with a massive personality, he chases the girls and annoys the boys every chance he gets.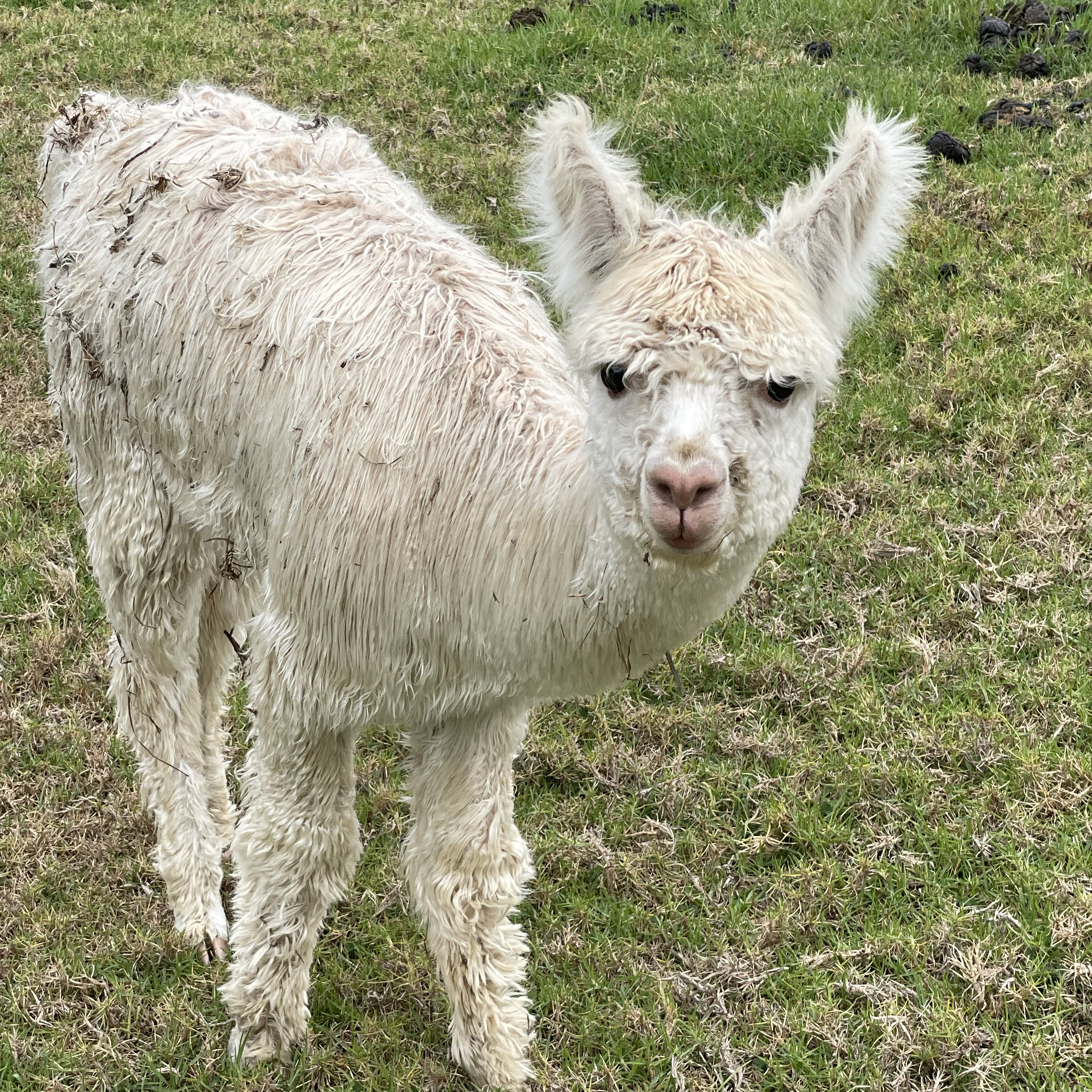 Sandi
First Cria born at Cloud Castle! Mary's daughter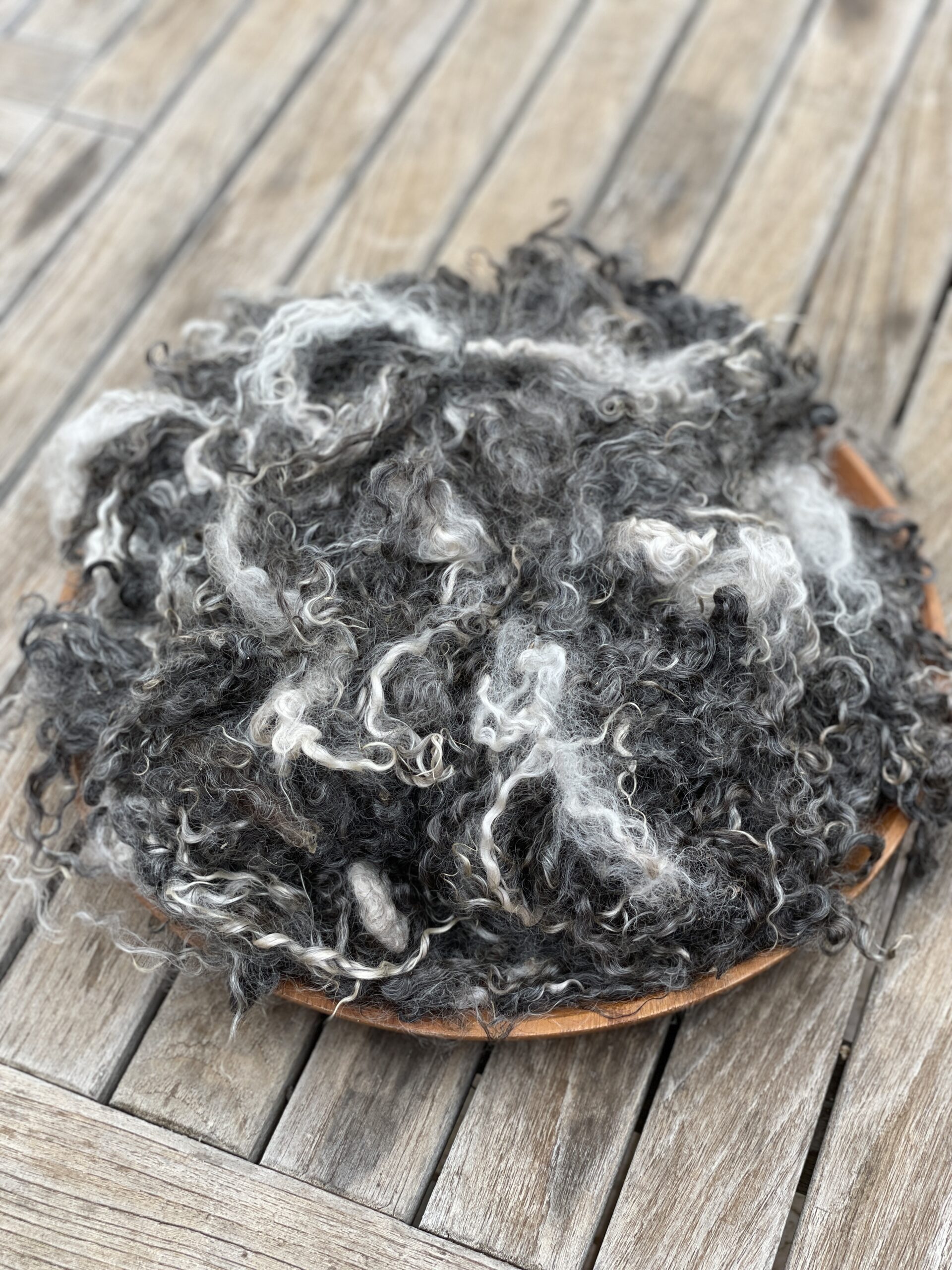 These gentle creatures produce luxious mohair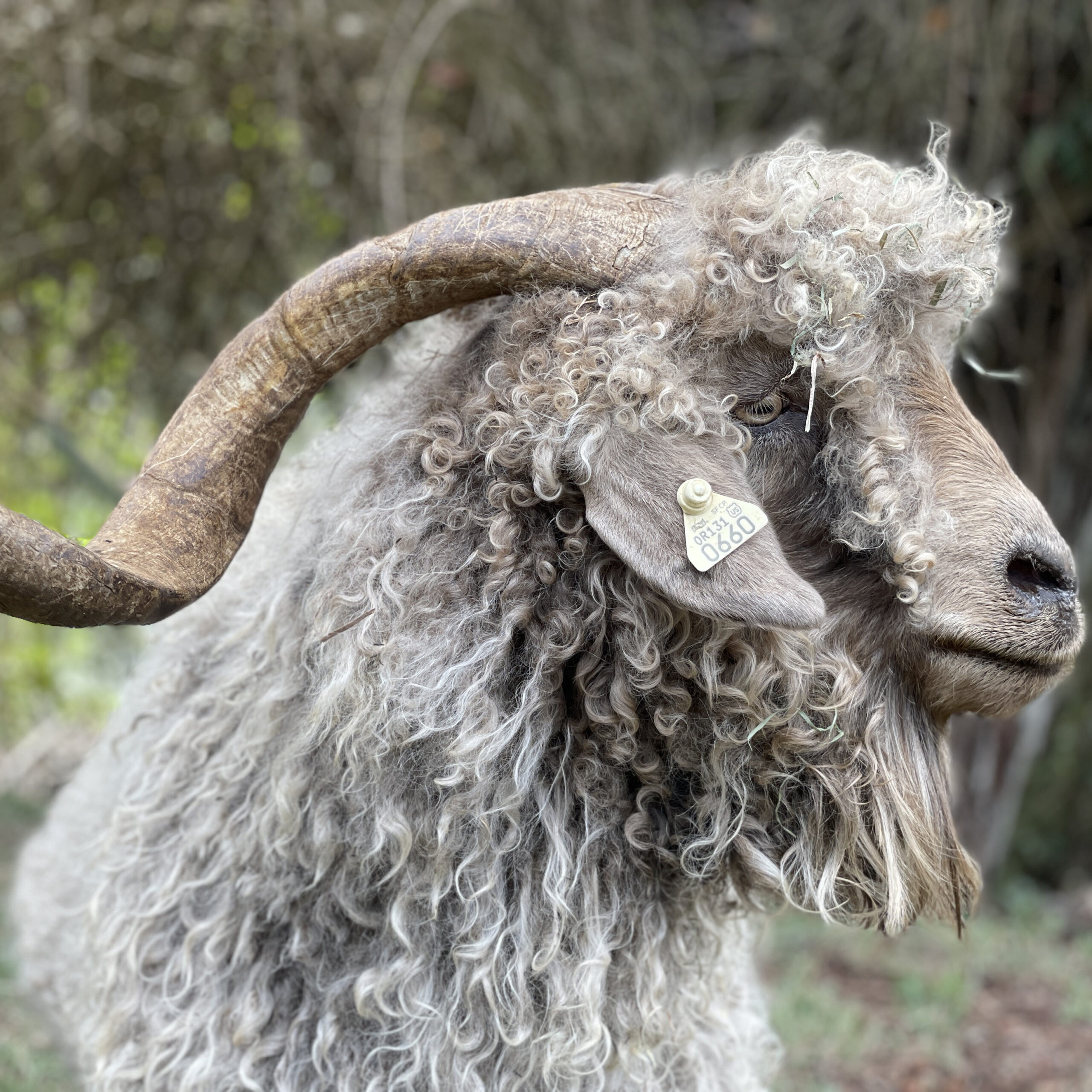 Lakota
The leader of the pack, Lakota is our top ram – the biggest (and biggest love) in the herd. This huge fella produces endless long locks of soft, light, bright fiber.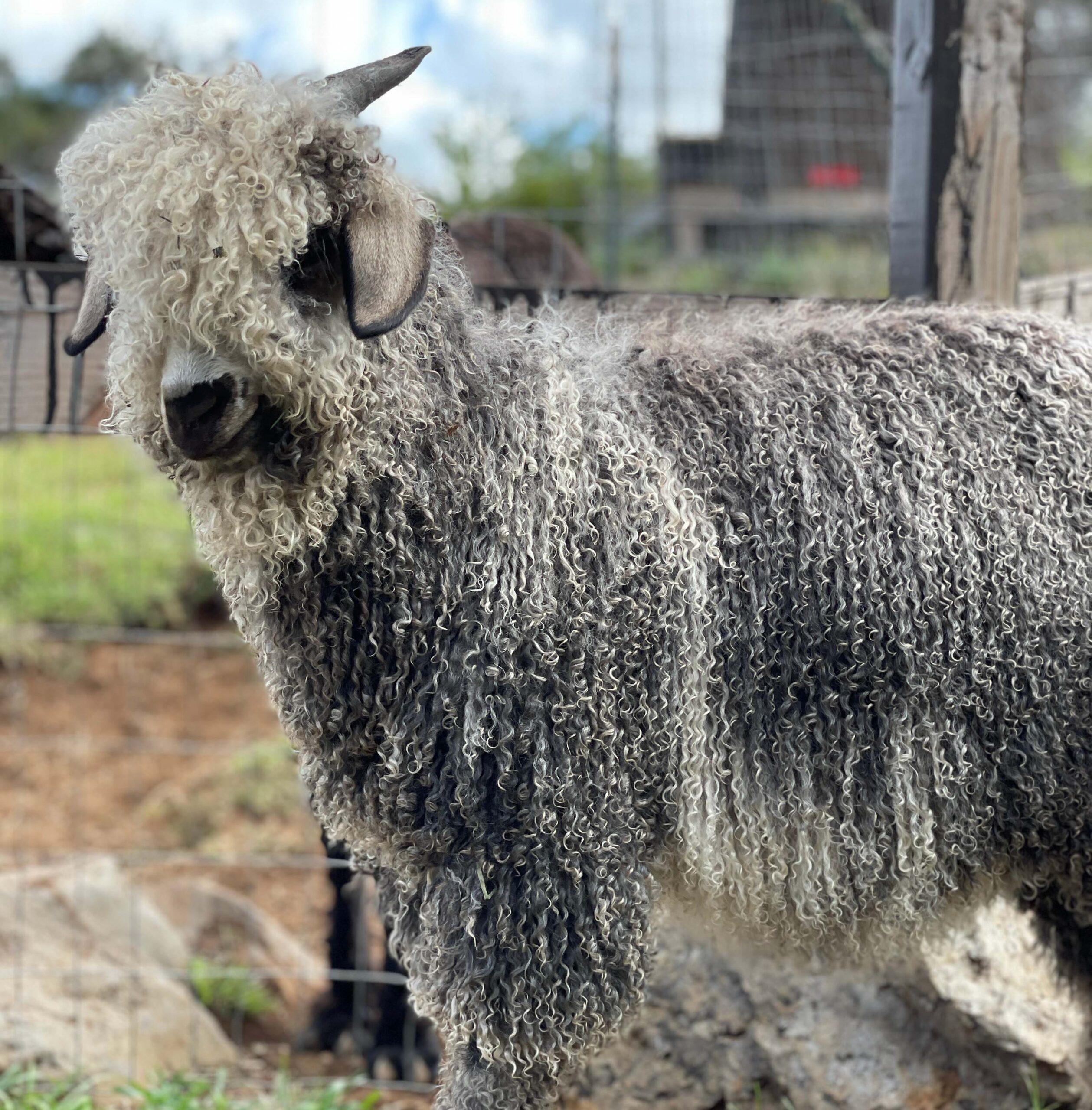 Apollo
One of the three new rams born at the farm, Apollo is hilarious, adorable and super affectionate. His fiber is a rich and beautiful smoky grey.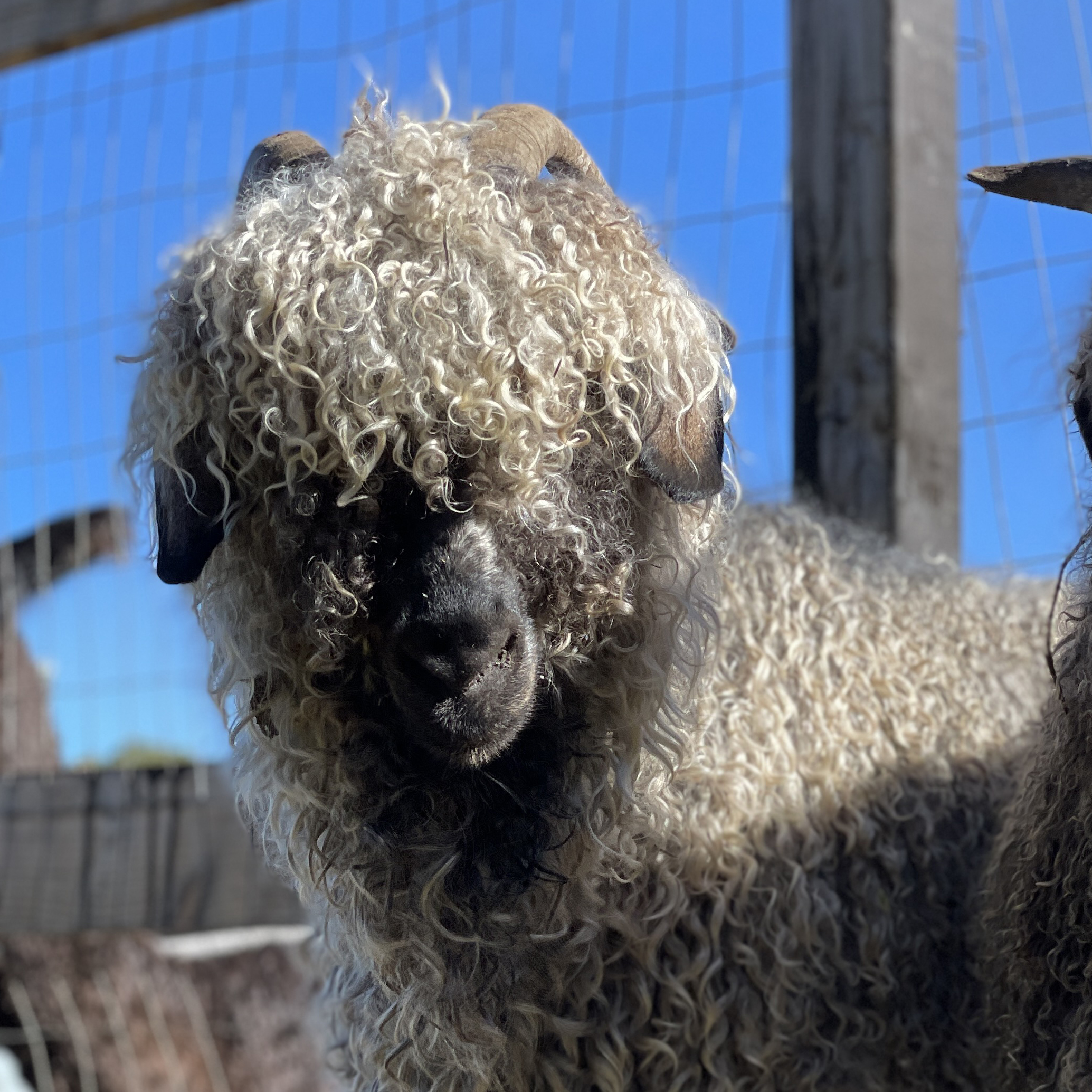 Farina
Mother of Apollo and Zeus (renamed Donut by his new owners) Farina is the exotic beauty of our herd. Her color can only be described as Silver Black, with an incredible depth and lustre.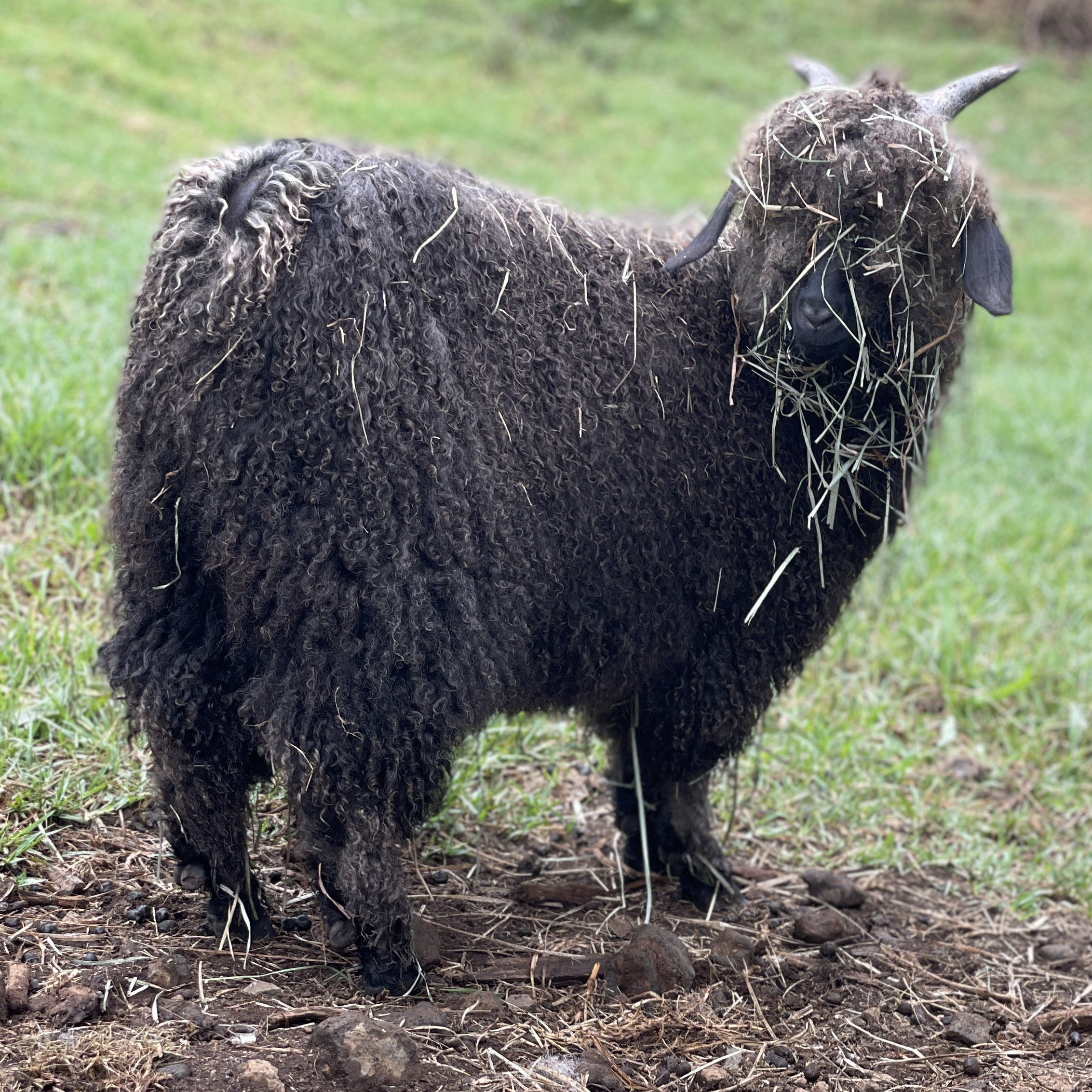 Hades
Contrary to his dark and foreboding name, Hades is an oversized bundle of affection and love. The only thing dark about him is his fiber, which is an amazing black with a deep shimmer and a super soft hand.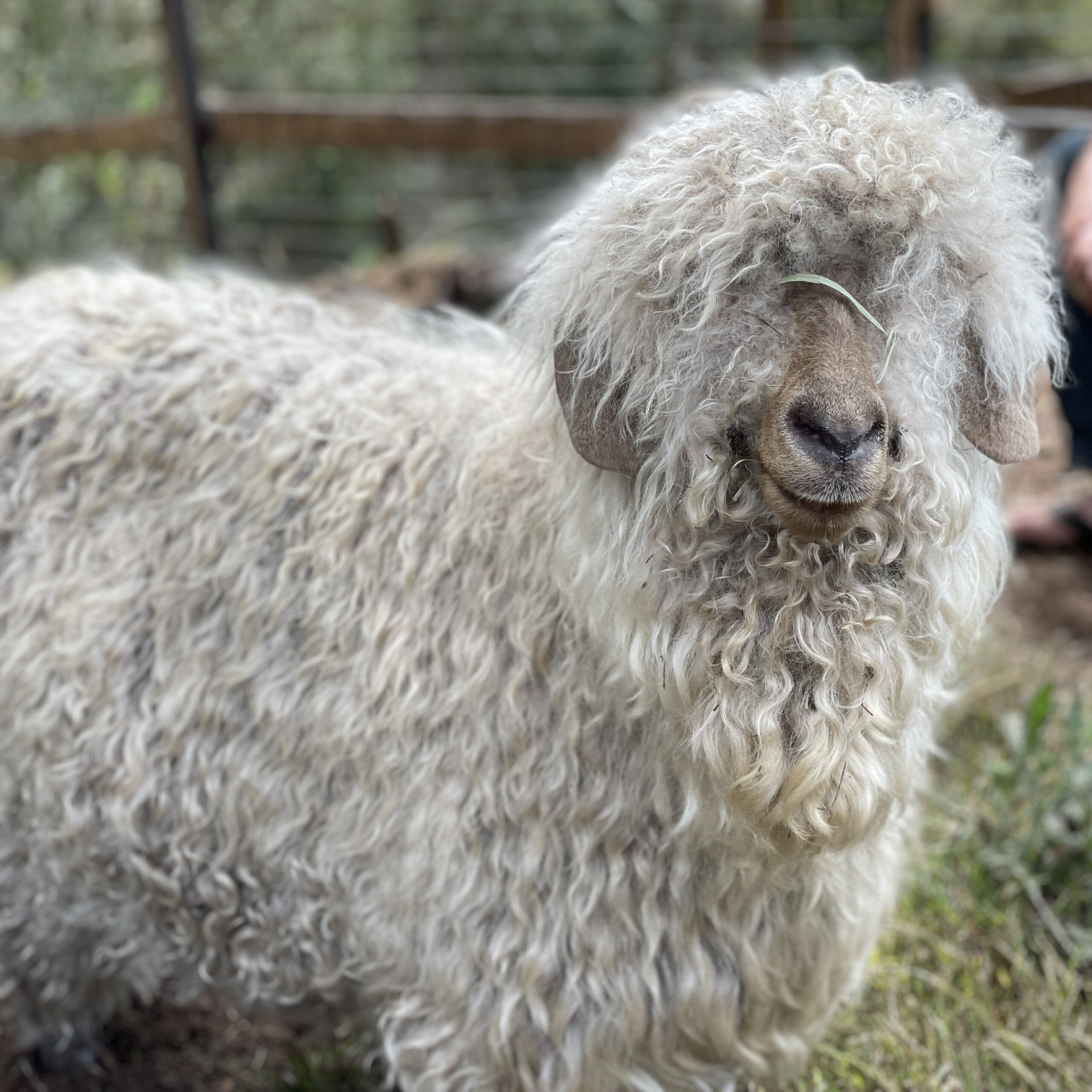 Reilly
If there is any possible way to get her head stuck in a fence, Riley will find it. This sweet, loveable girl produces absolutely incredible fiber, but she seems convinced that the grass is always greener on the other side of the fence.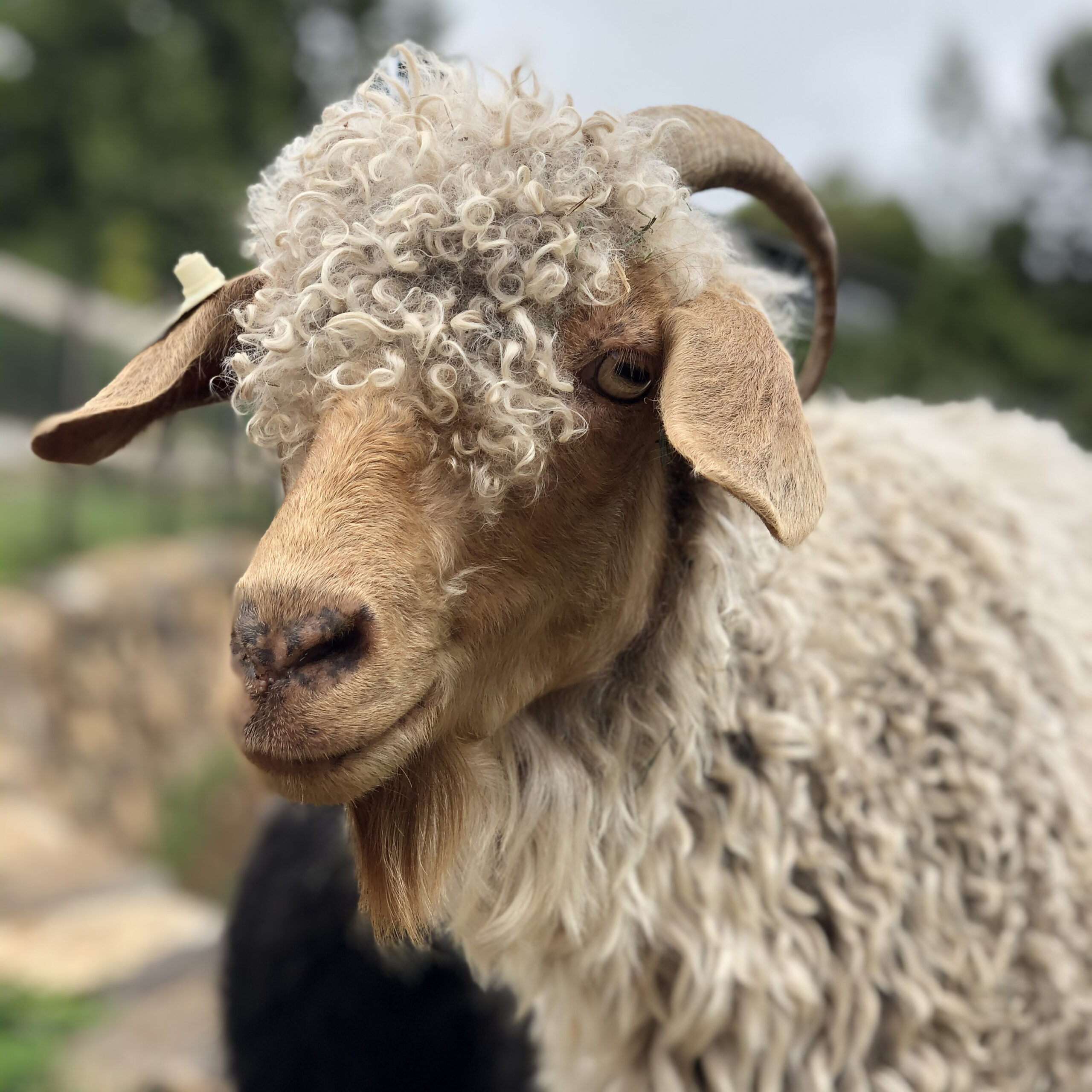 Confetti
Shy and quiet, Confetti likes to stay at the fringe of the herd, keeping a watchful eye on things. Very similar in appearance to Riley, she has a sweet face and gorgeous coloration. She is also the proud, doting mother of Hades.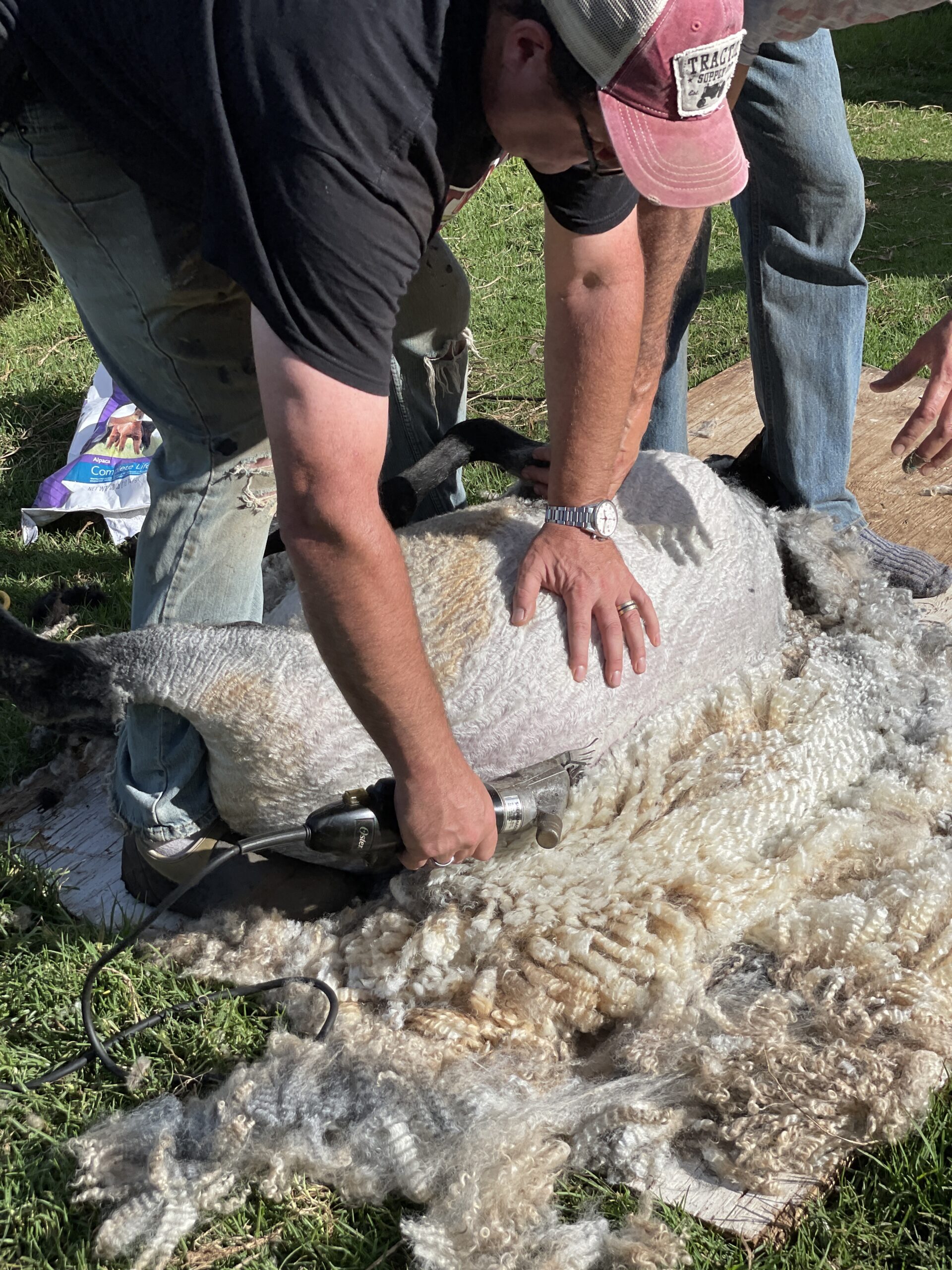 Our growing flock of Finnsheep and a single Gotland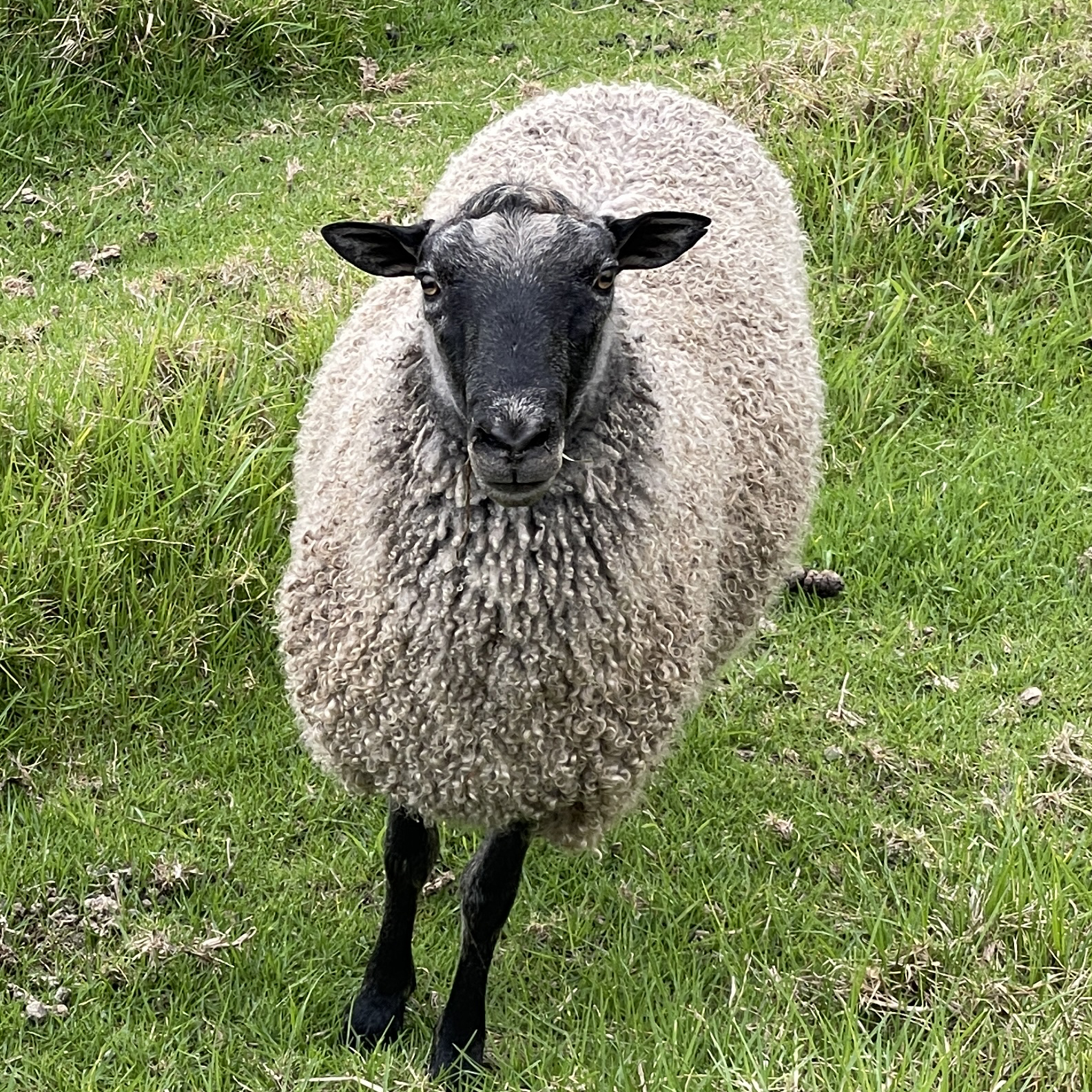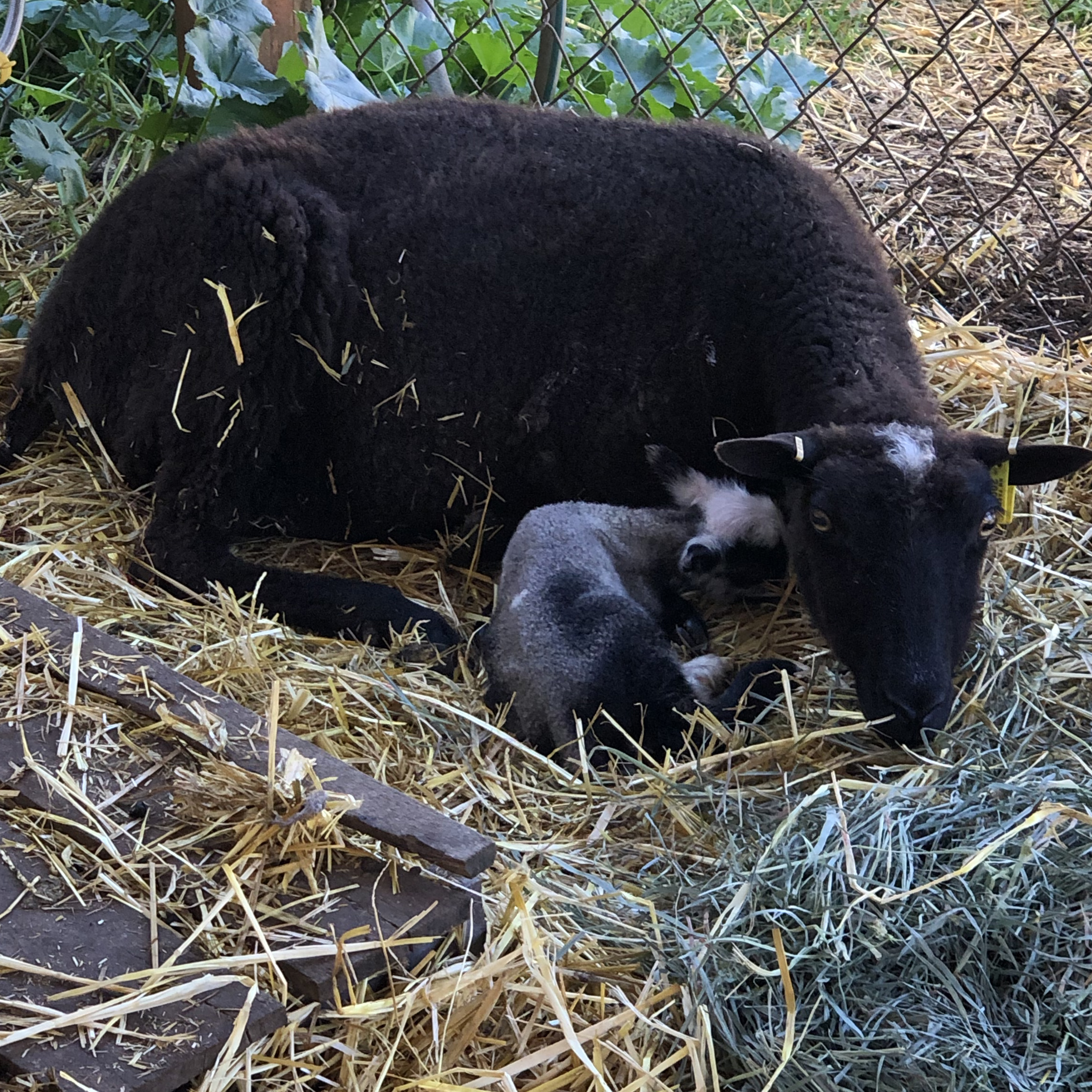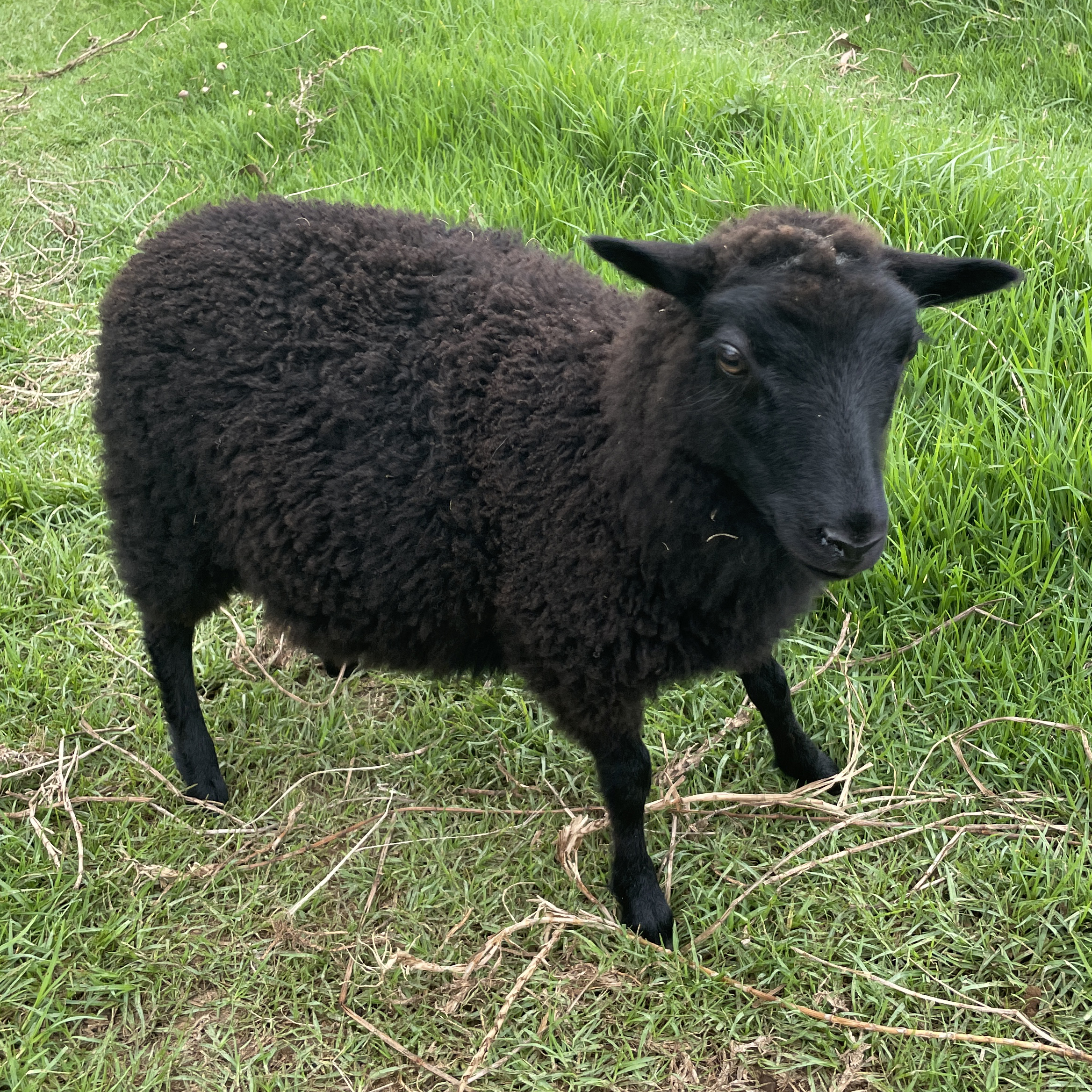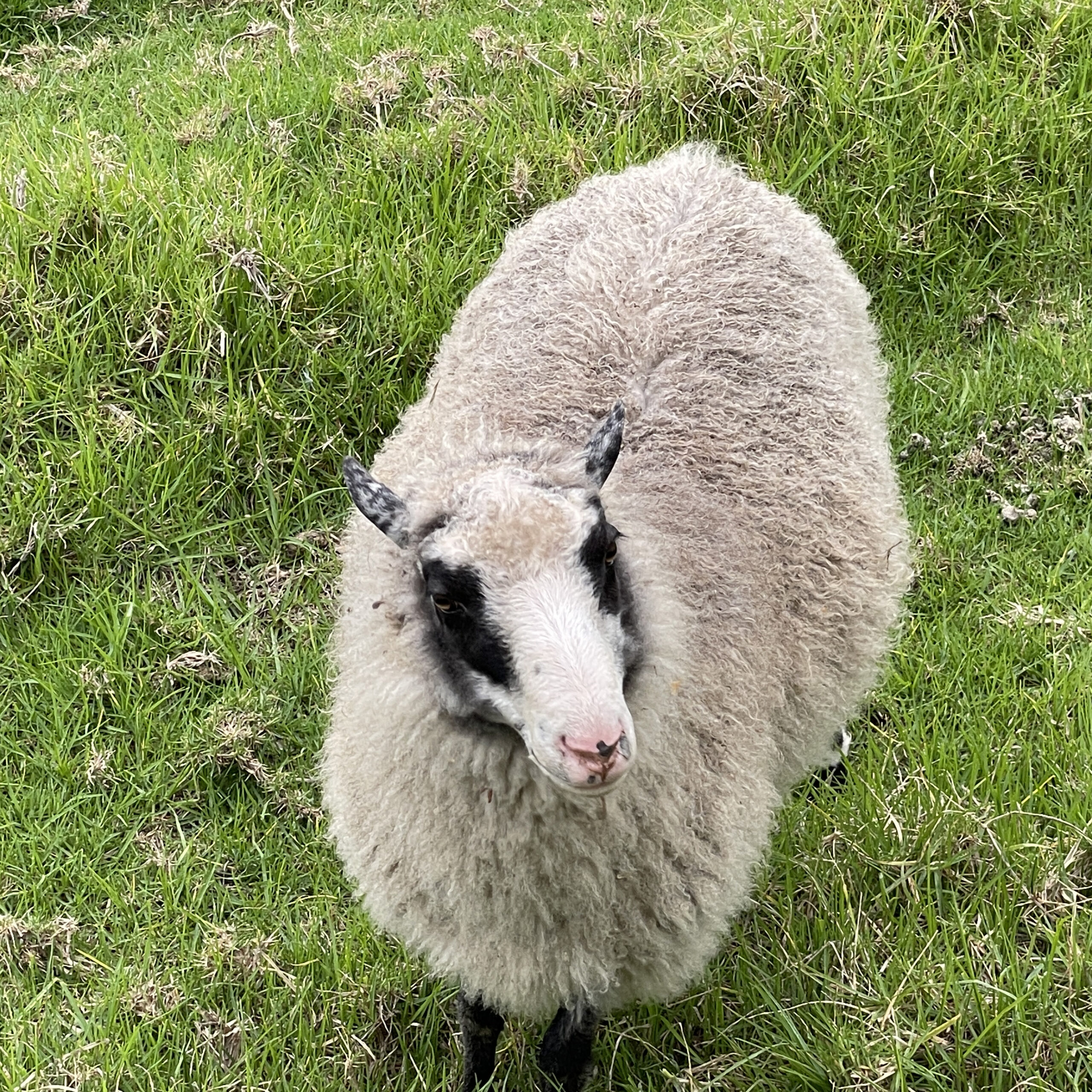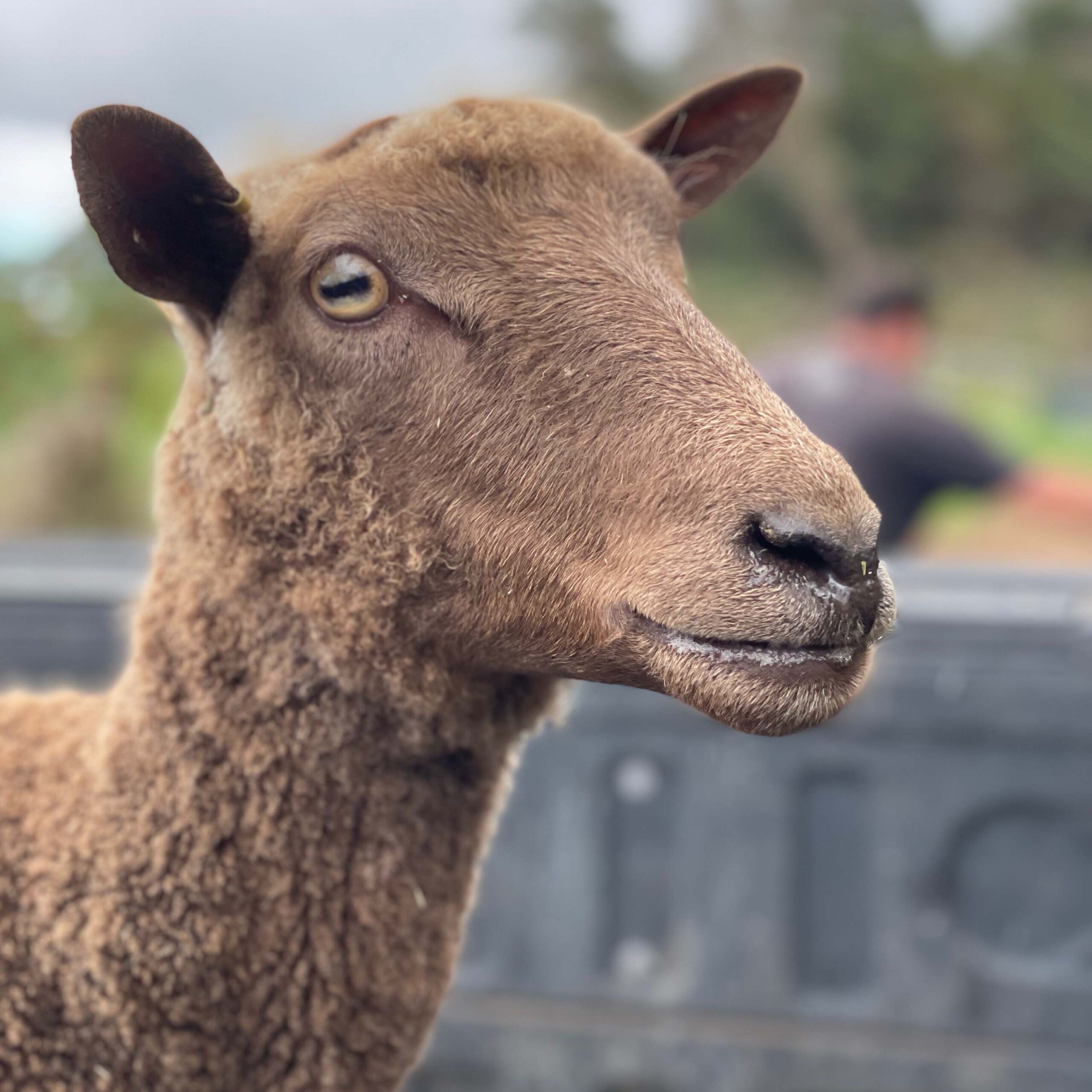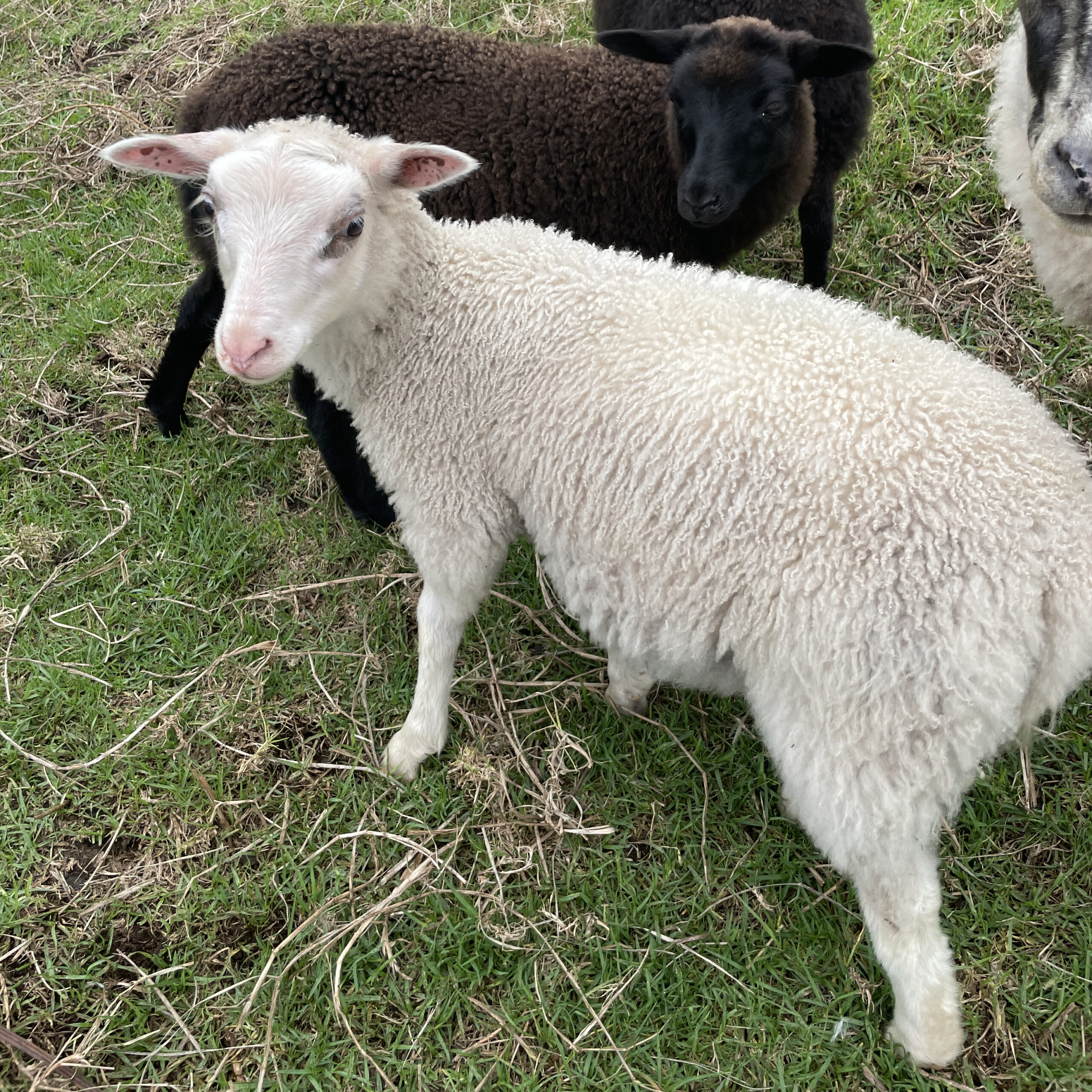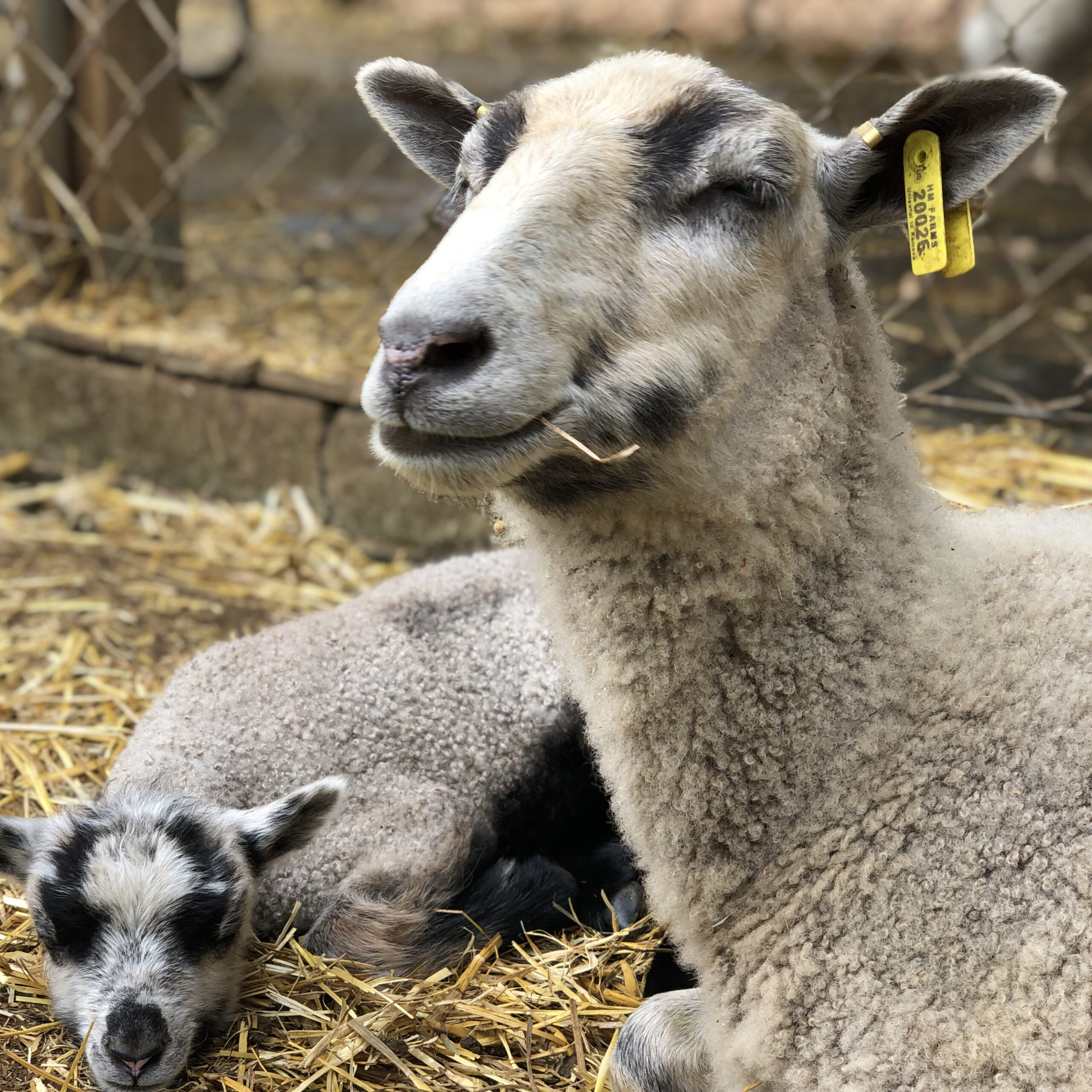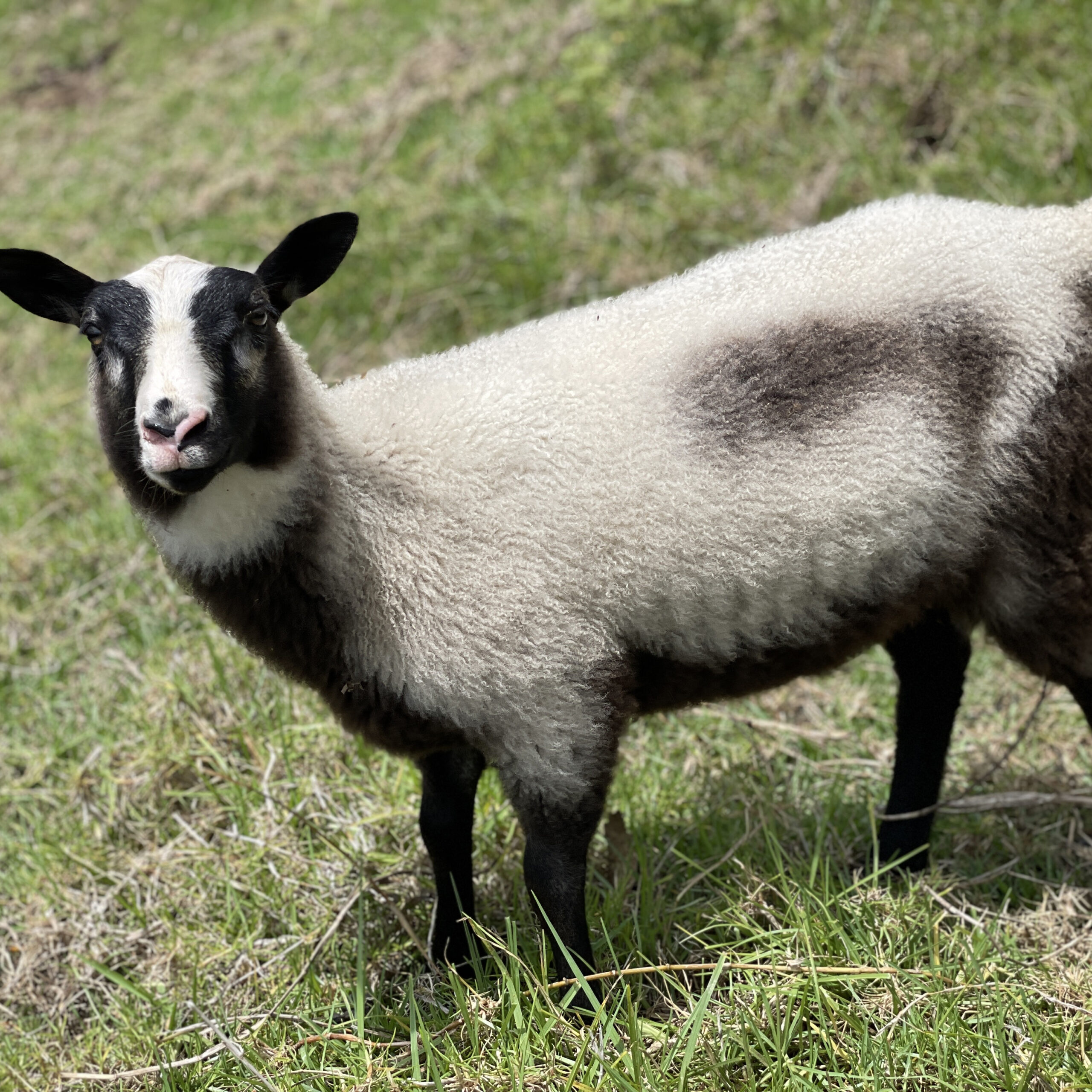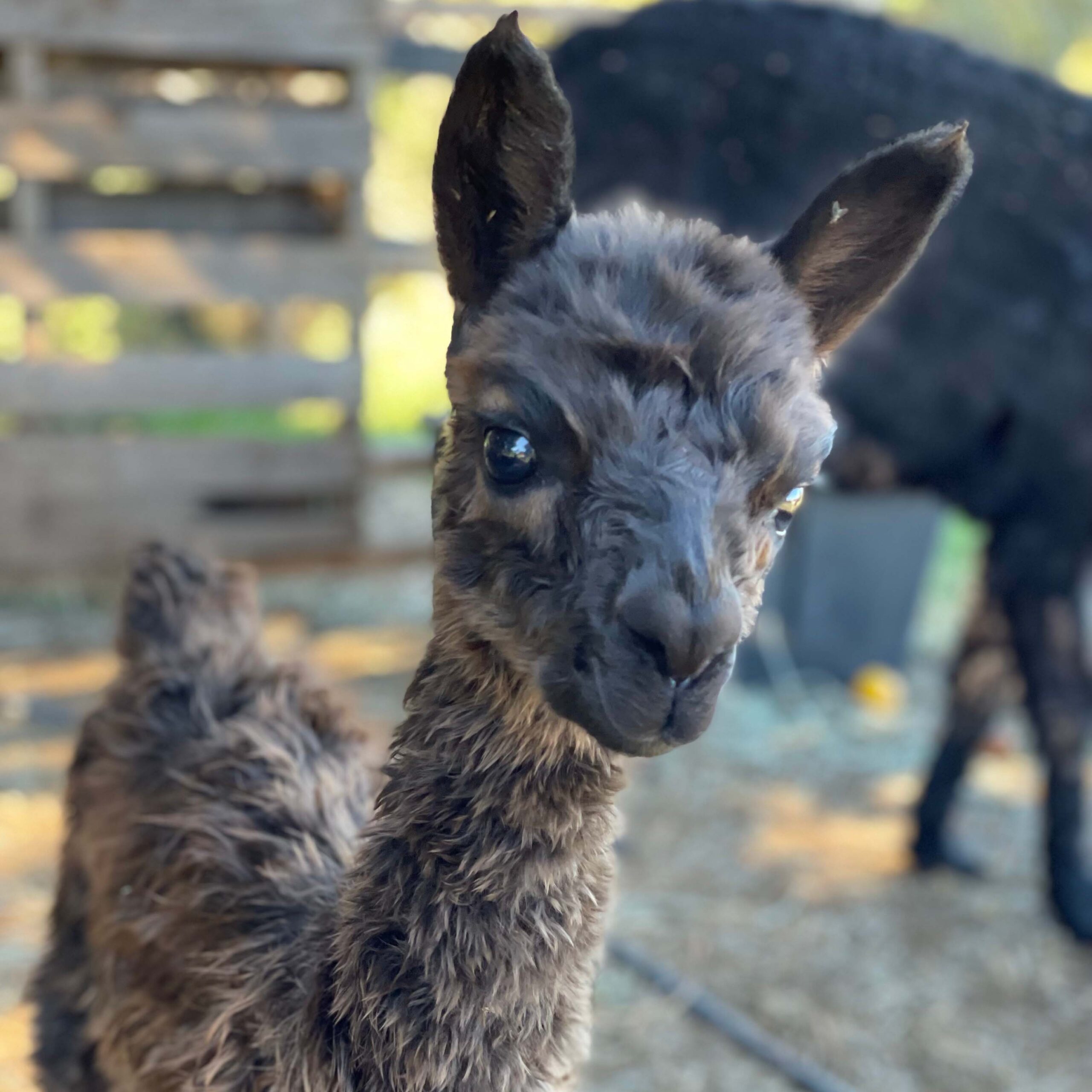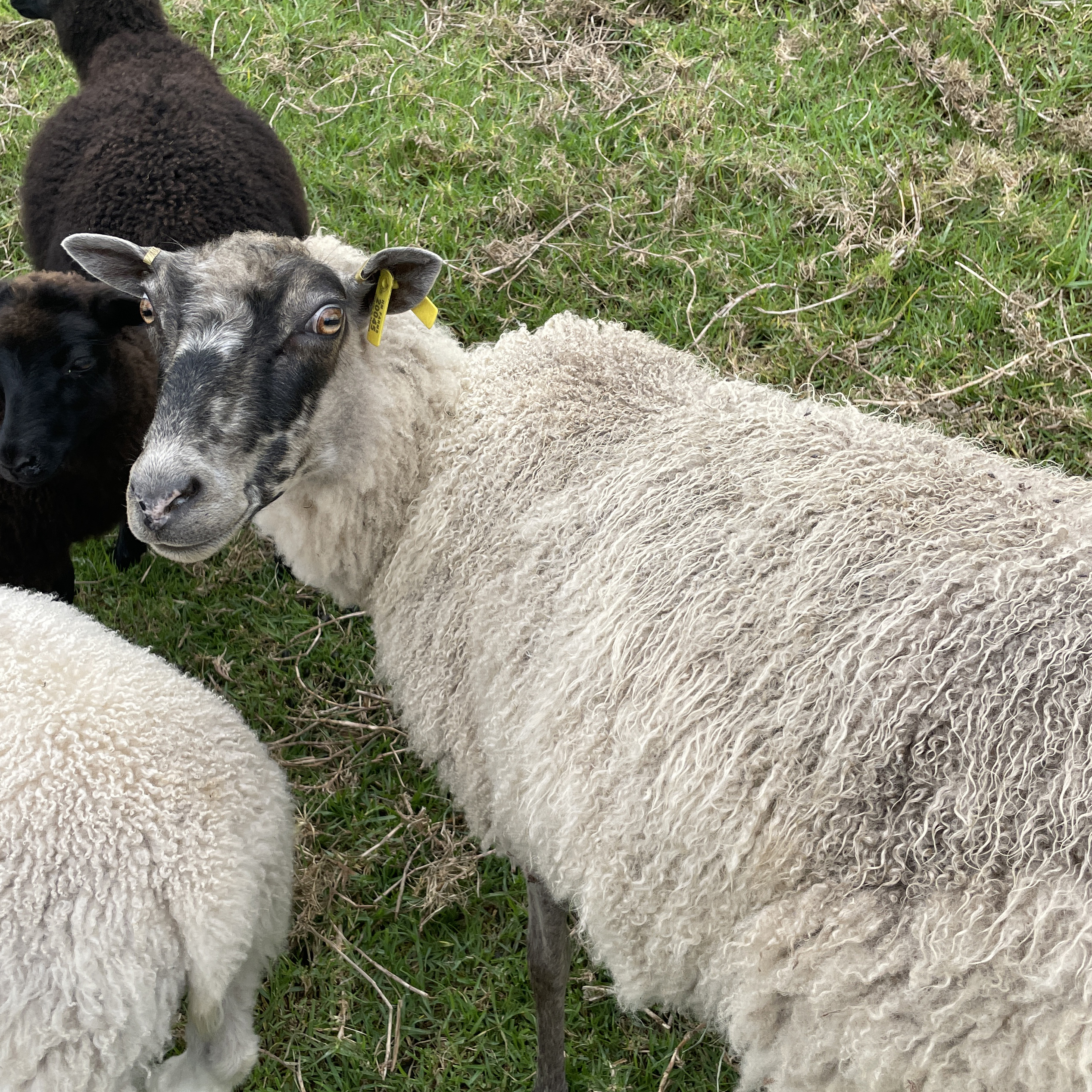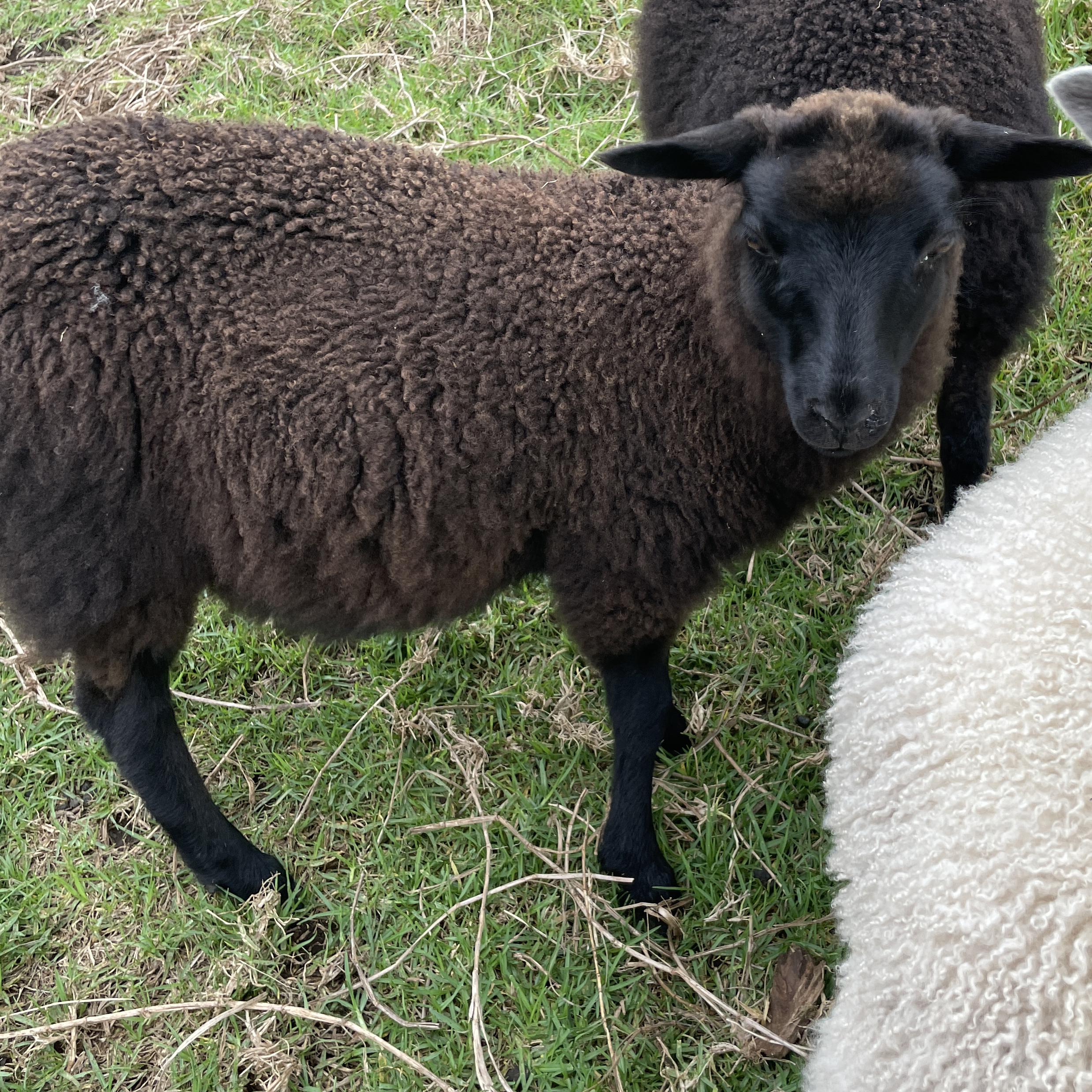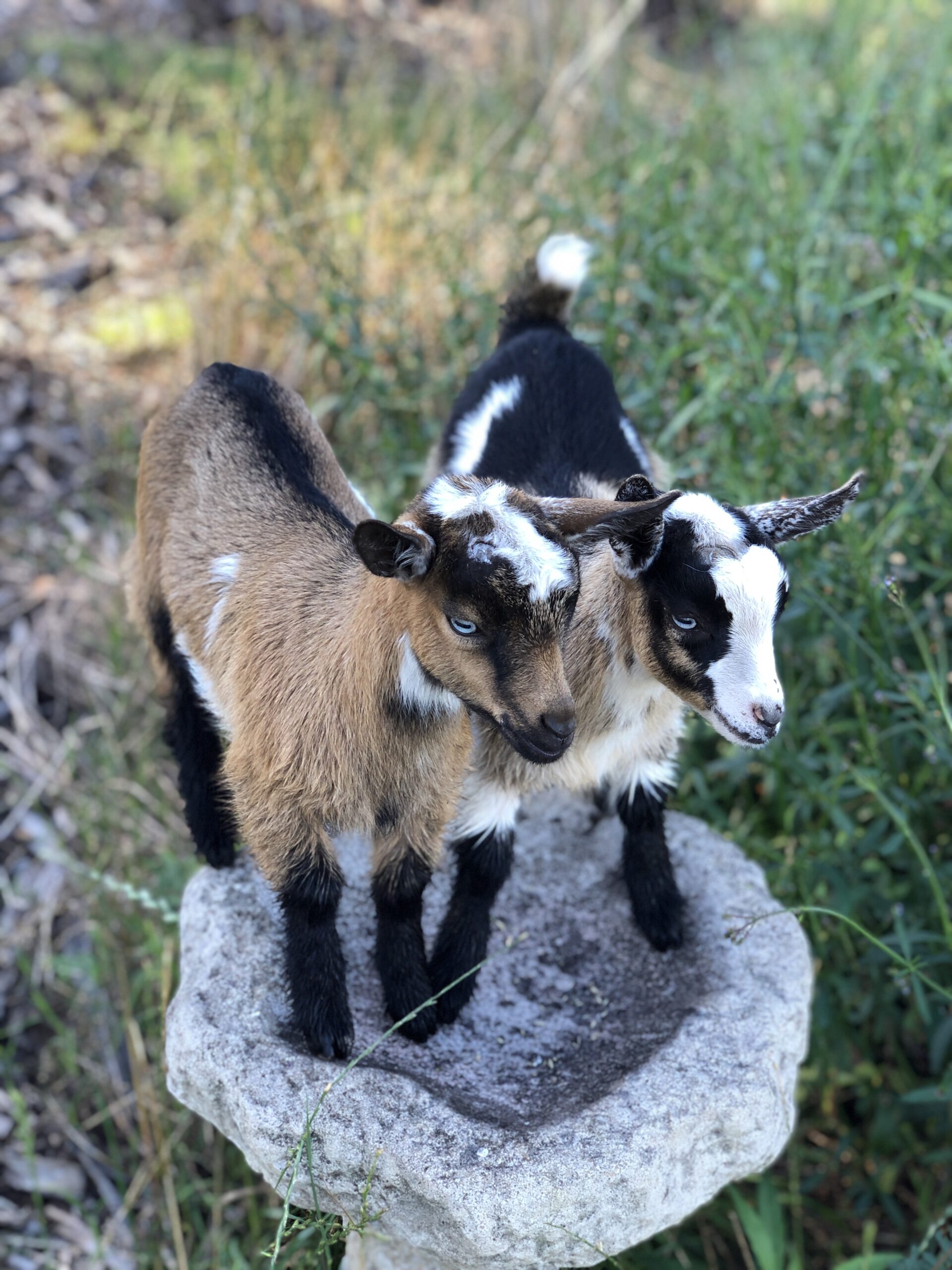 We raise and breed these hilarious little mischief-makers both for their milk (they are amazing dairy animals) as well as for pets and as adorable lawn mowers. Cloud Castle Farms uses their wonderful, fat-rich milk to make artisan soaps, goat cheese and caramel.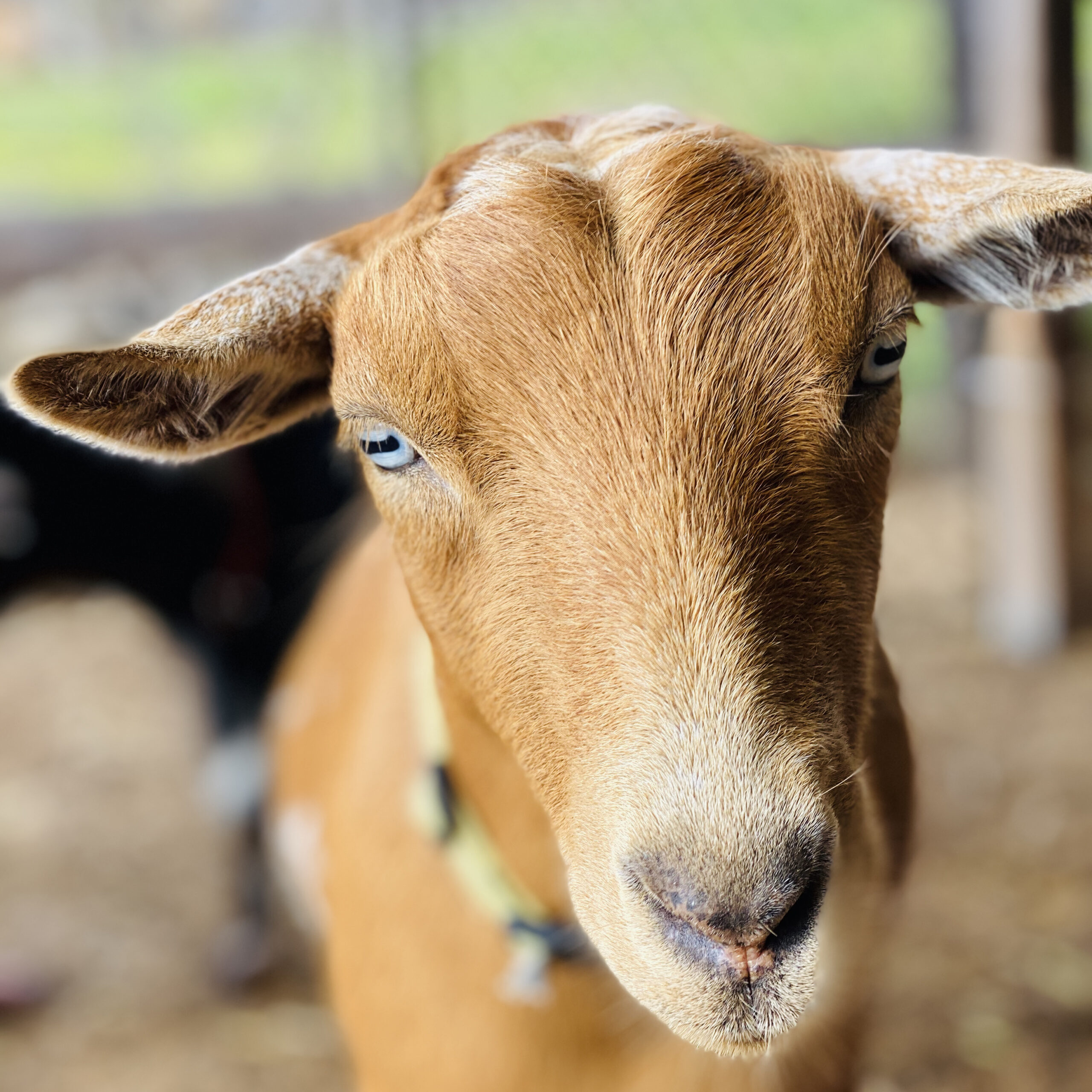 Azure
The undisputed matriarch and leader of the herd – both the boys and girls accept Azure's leadership. With her ice blue eyes and occasional moon spots, she is a beautiful girl. And her size ensures no one messes with Momma.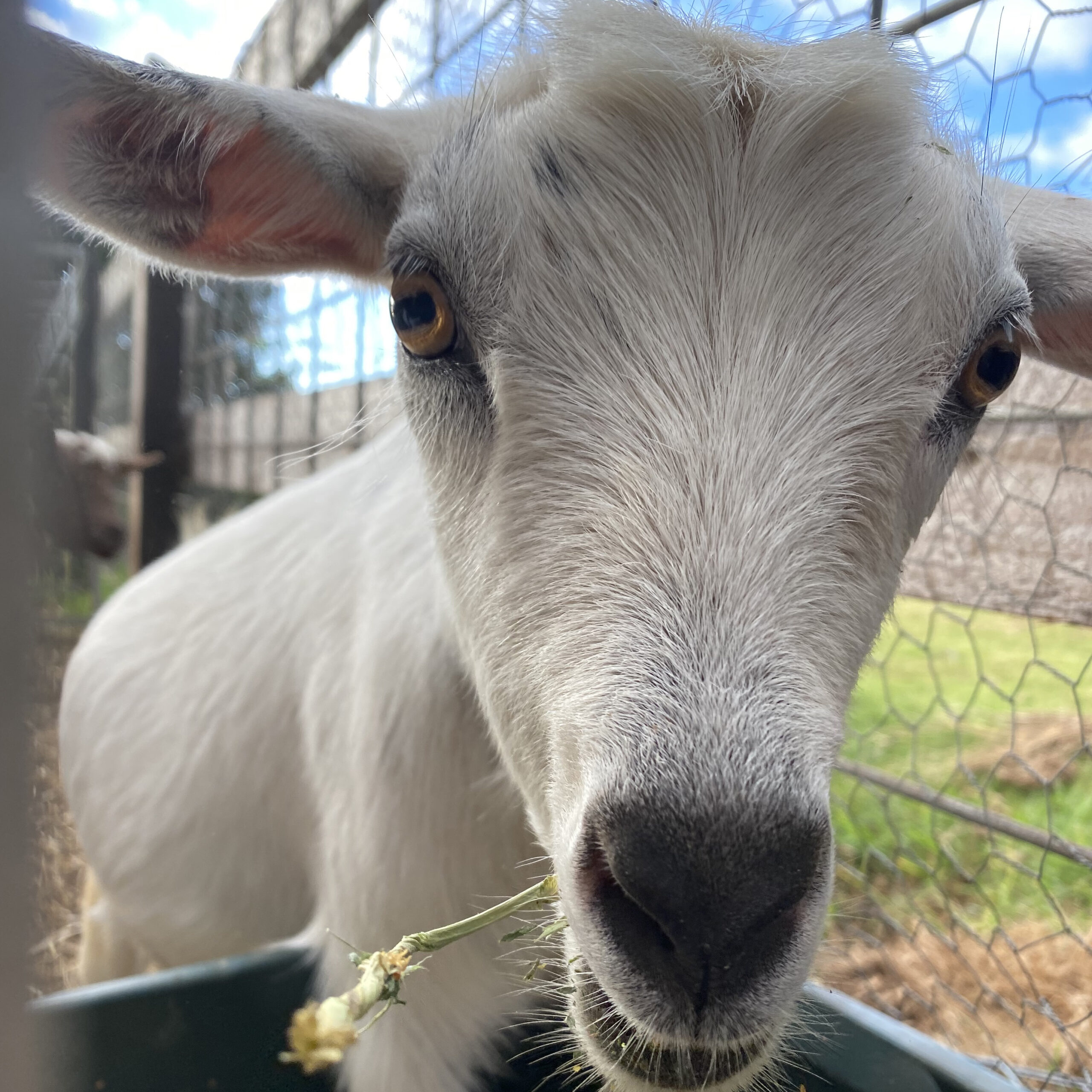 Currently our youngest mother, Popcorn took to parenthood like a natural. An excellent milker, great with her kids – she is small in stature, but has a huge voice, and loves to let you know when it's time for food, or milking, or whenever she wants your attention. Which is often.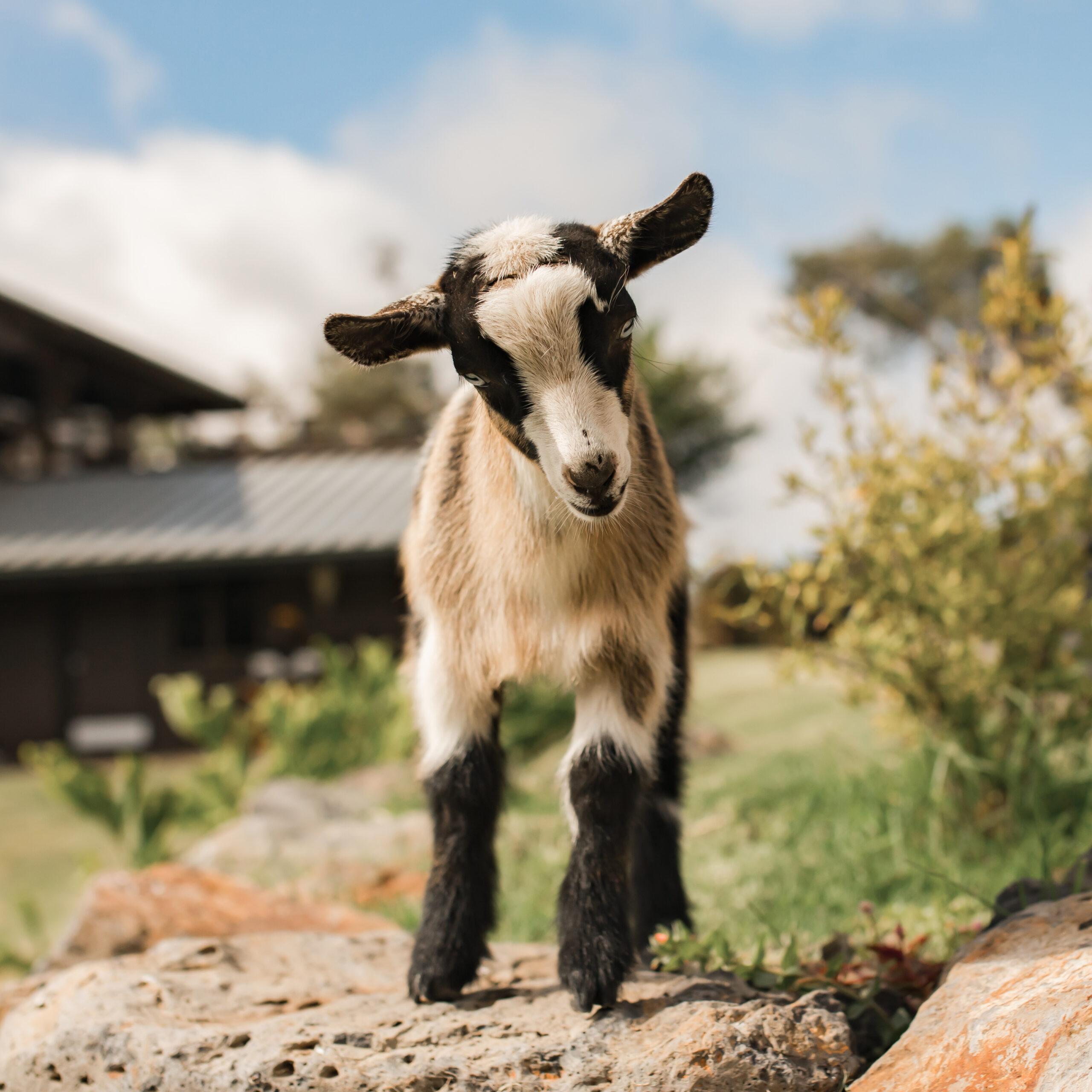 Skye
Our up-and-coming male breeder, Skye is a blue-eyed Romeo with great genes. He is handsome, super affectionate and a world-class escape artist.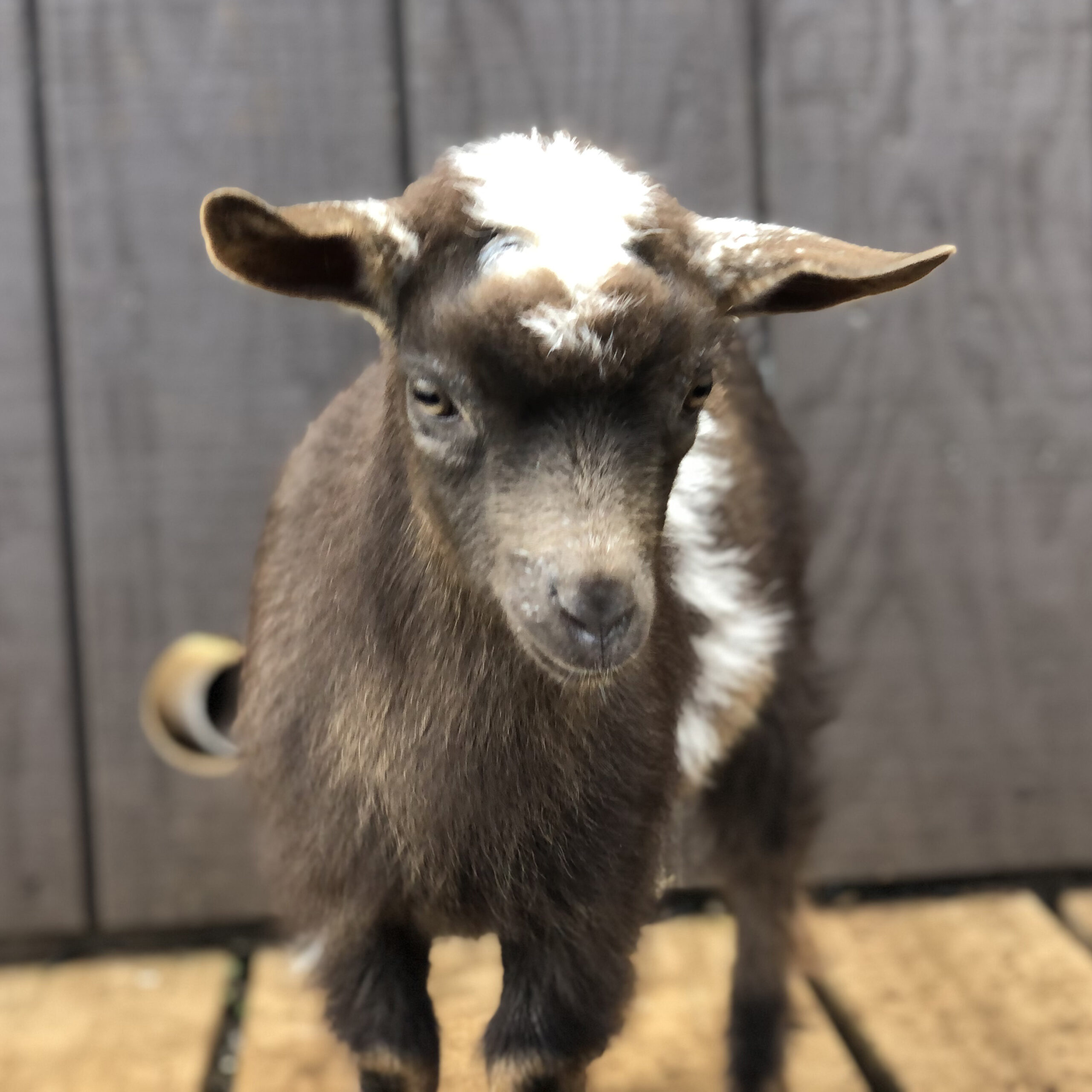 Grace
Sally's (RIP) daughter, named for her extraordinary ability to trip and fall down whenever she gets excited. She's steadier on her feet these days, but still gets super excited about everything and bounces all over the place.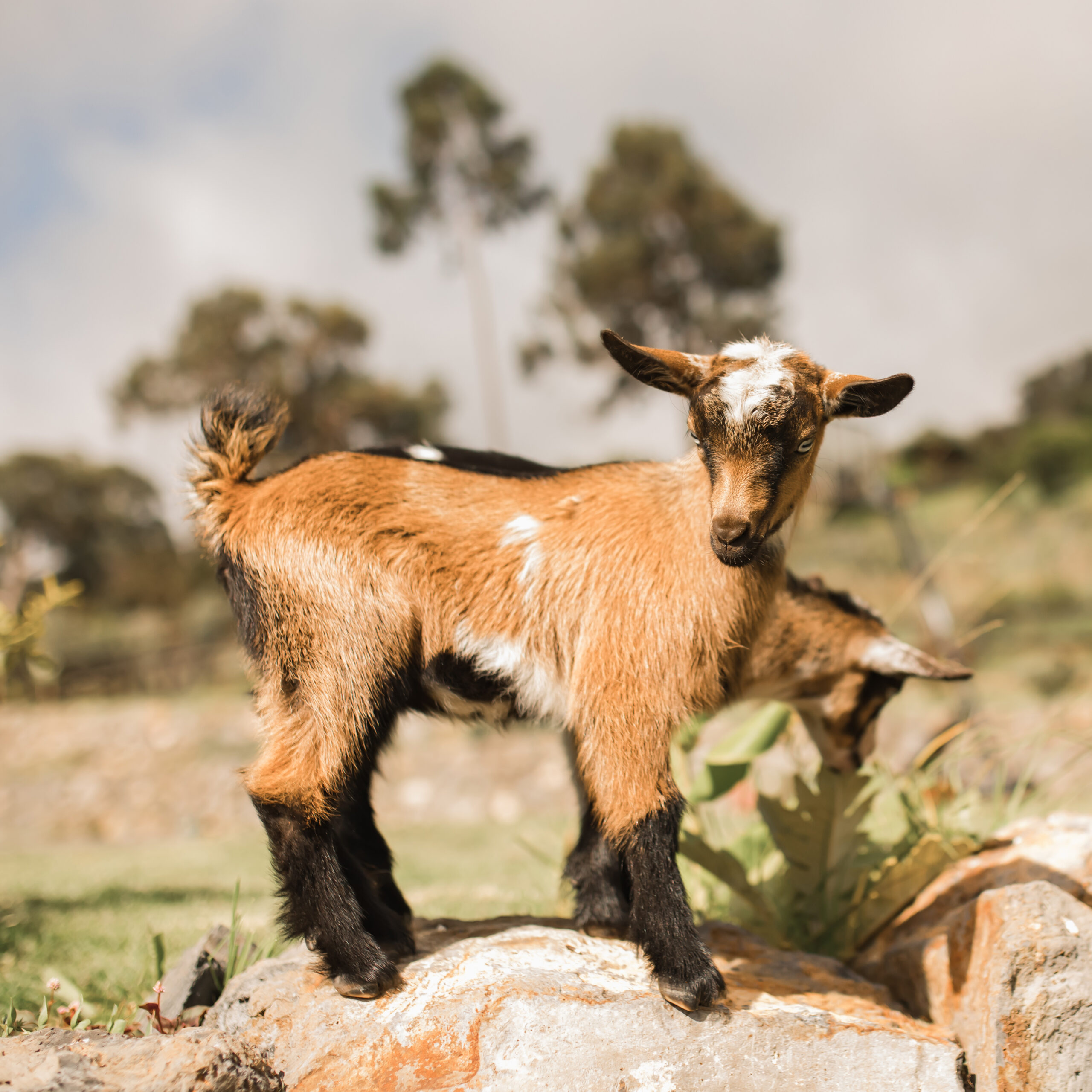 Lani
Another young, blue-eyed beauty, Lani will be paired with Skye as soon as she is ready. She is without question the silliest, most mischievous little weasel in the herd. All she wants to do is play. Rules? Rules are for the other goats.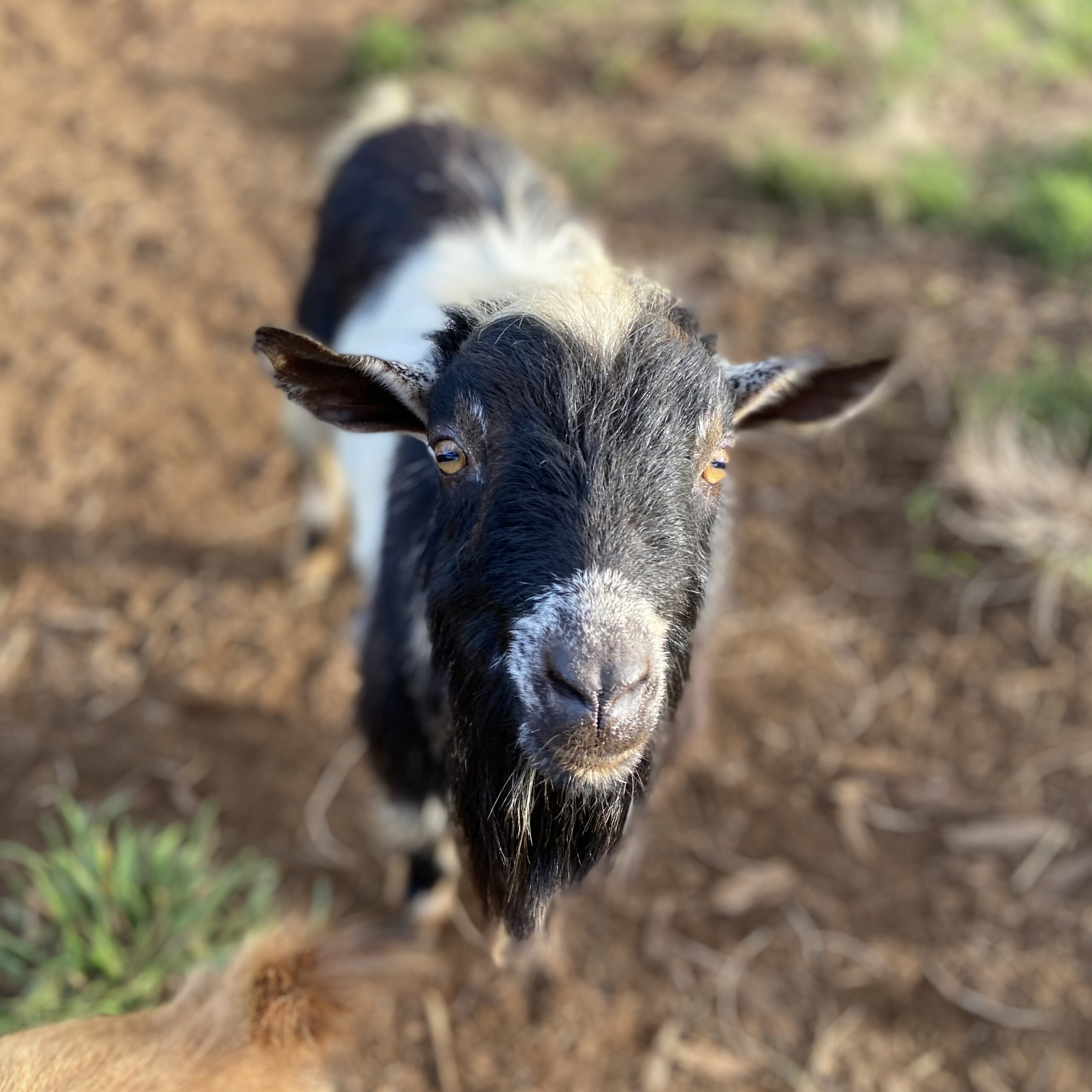 Neo
The current patriarch and prodigious breeder, Neo is laid back, loving and always ready for the ladies - so much so that he lives as far from them as we can keep him.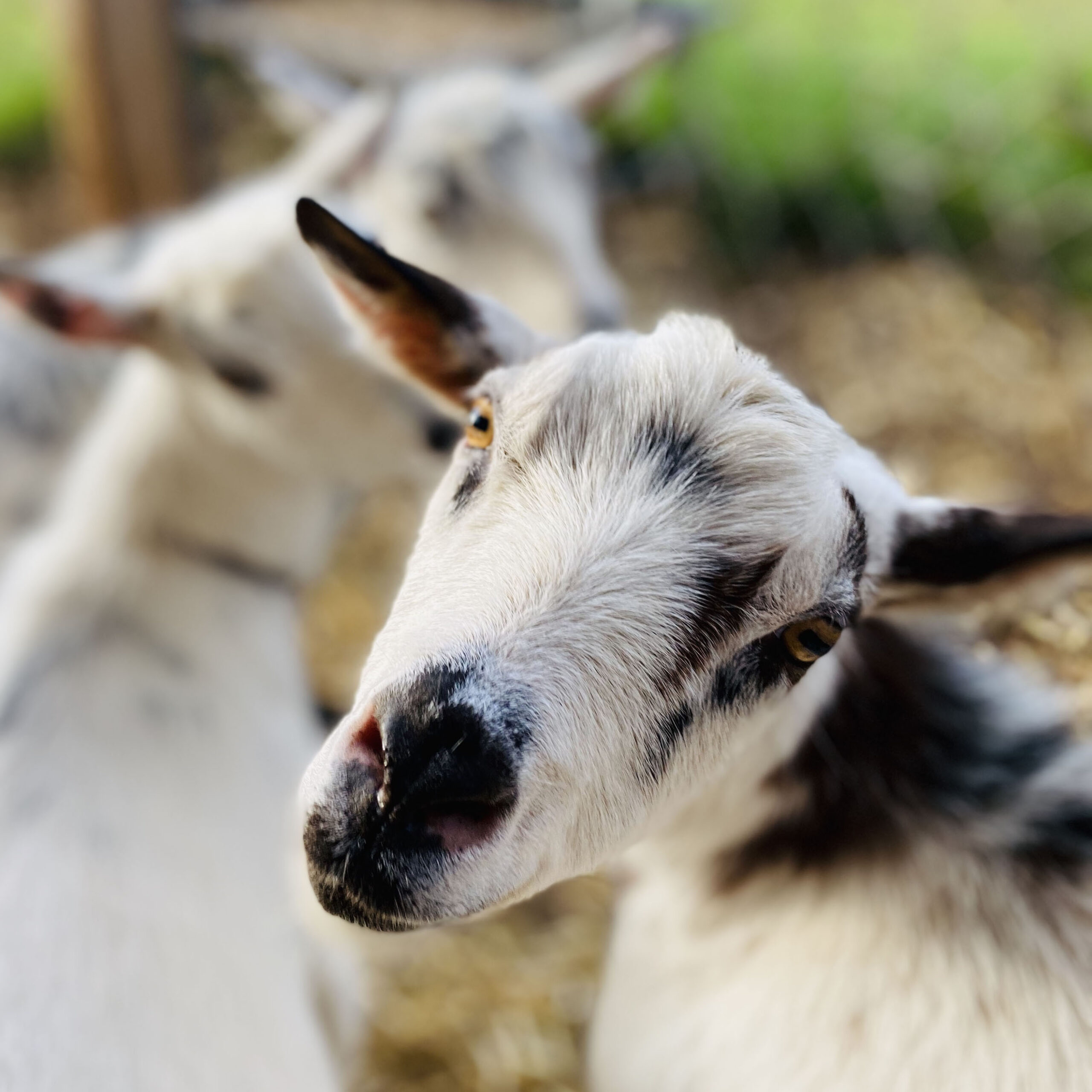 Winnie
Another love, she consistently produces large numbers of kids per delivery – and while she can be a bit stubborn when she disagrees with you, she is a great milker and a great mom.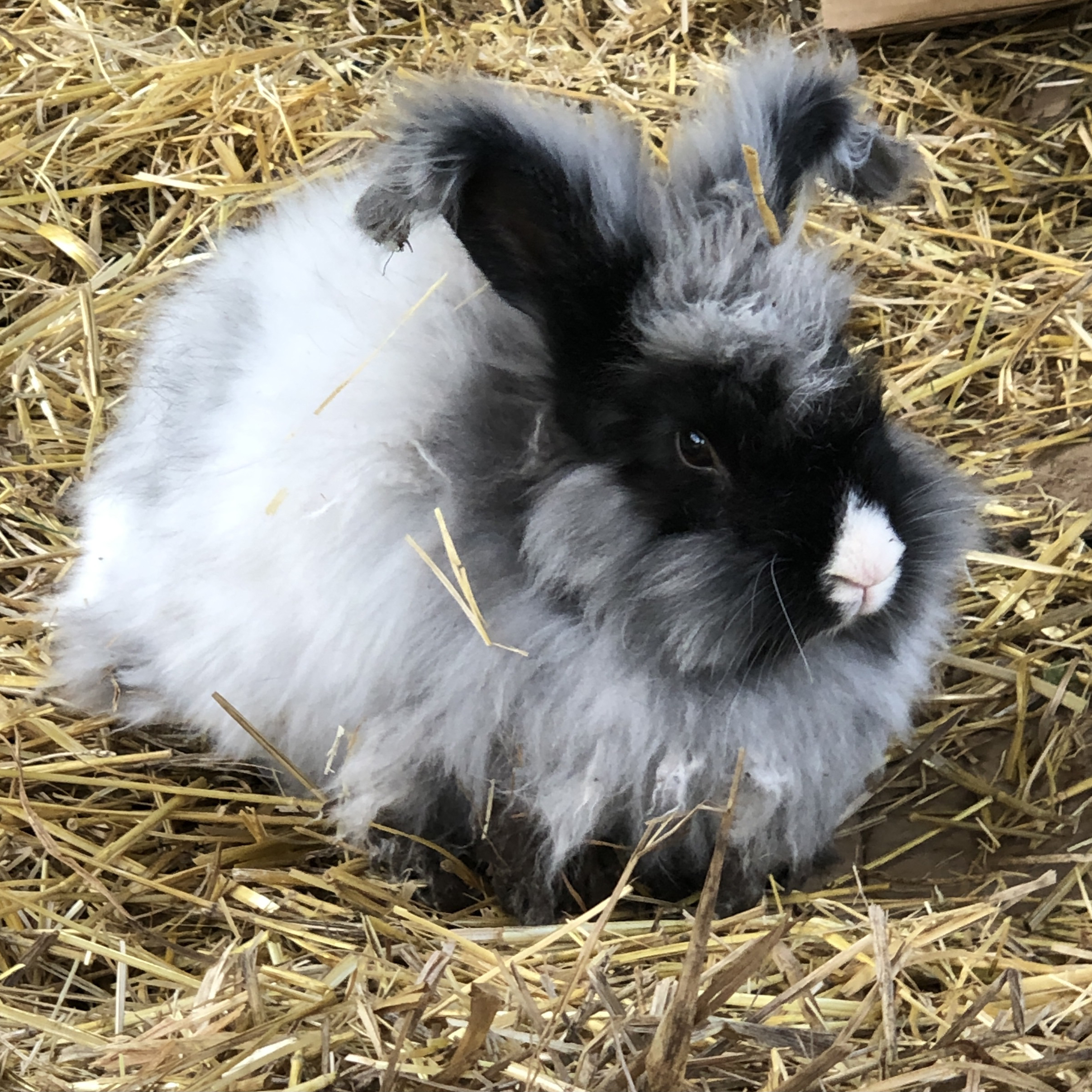 These little bundles of cuteness love to be held and love to be fed. They will devour vegetables and must be kept far from the gardens. They also produce the finest, softest and most beautiful fiber – for use creating angora products, as well as to blend with other fibers to combine the best attributes of each.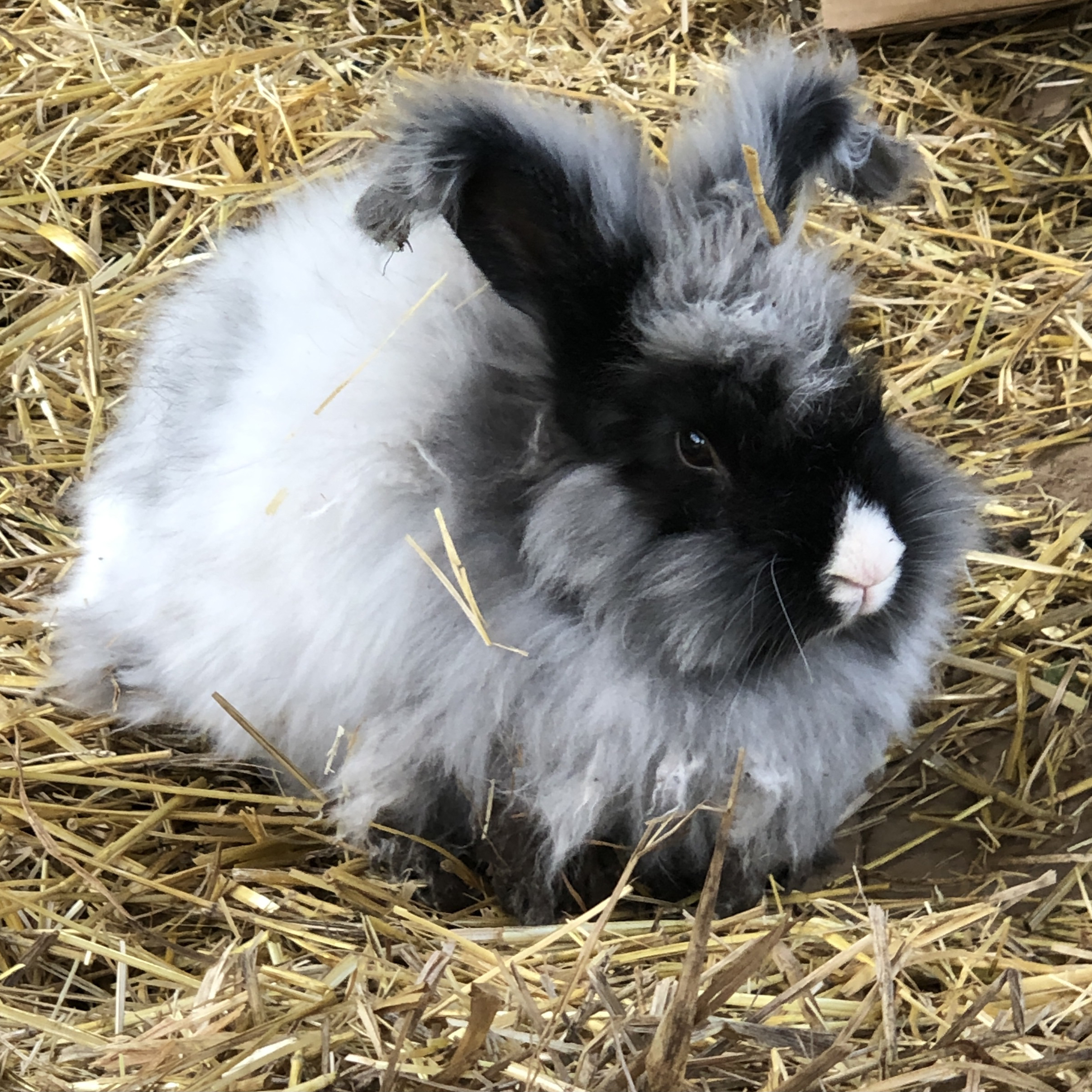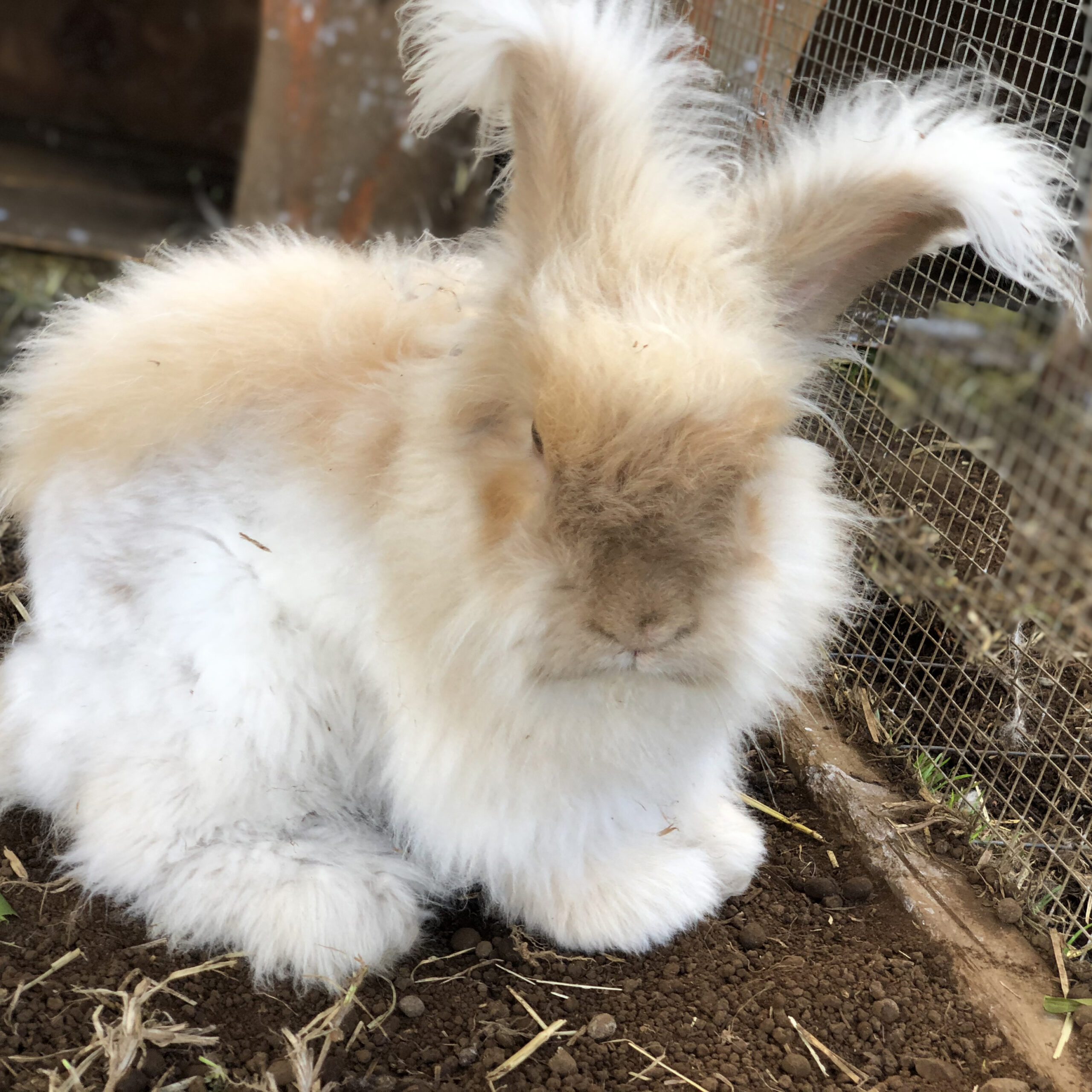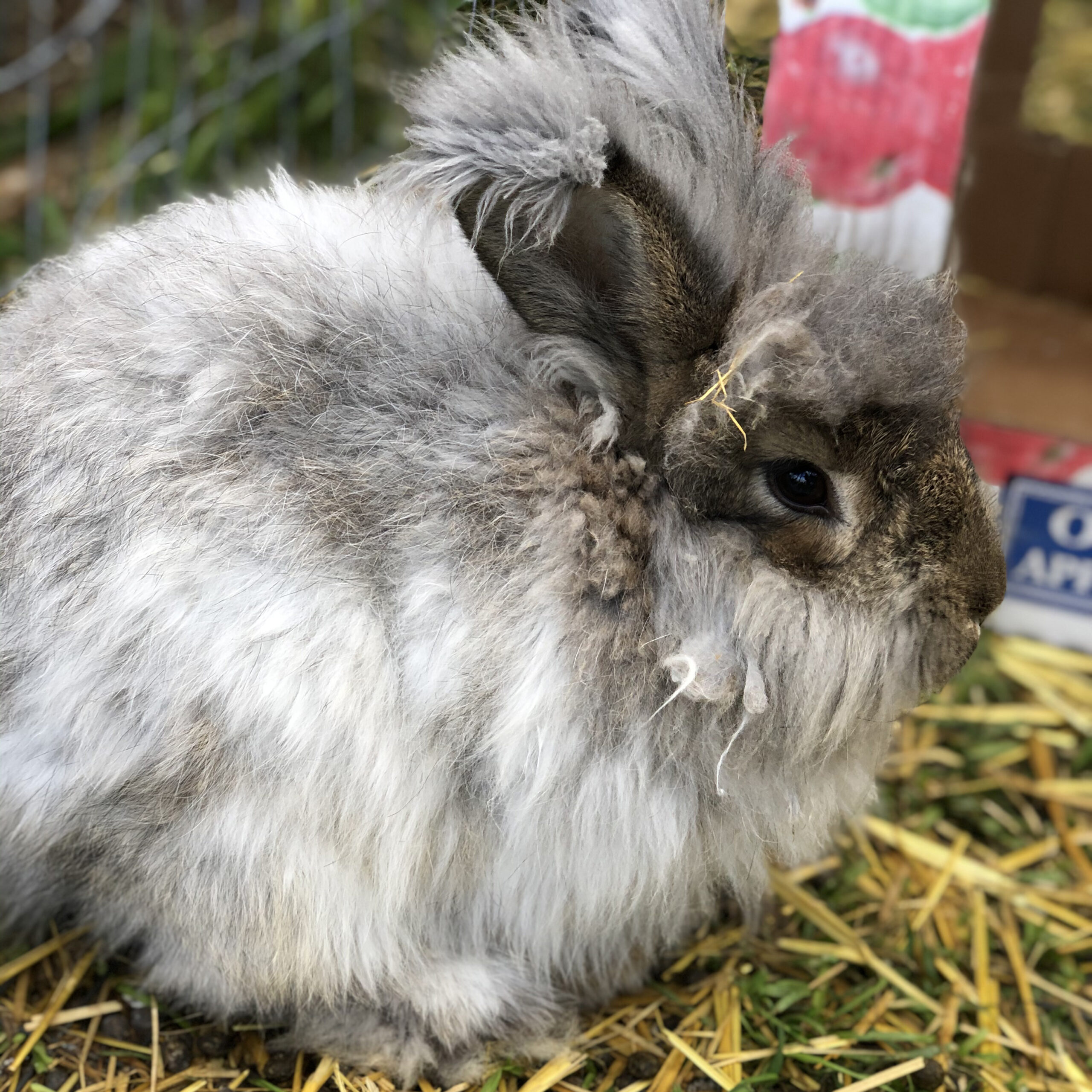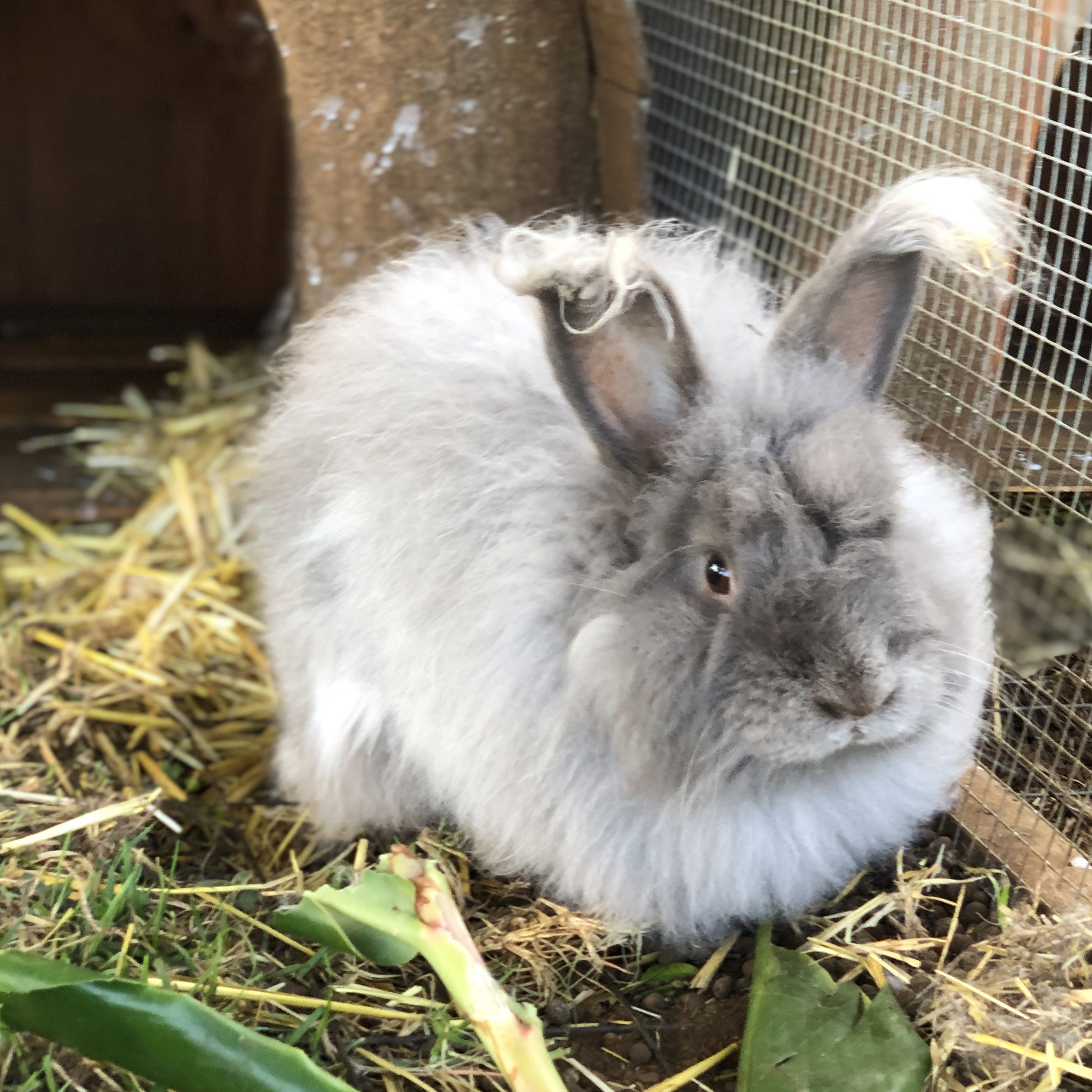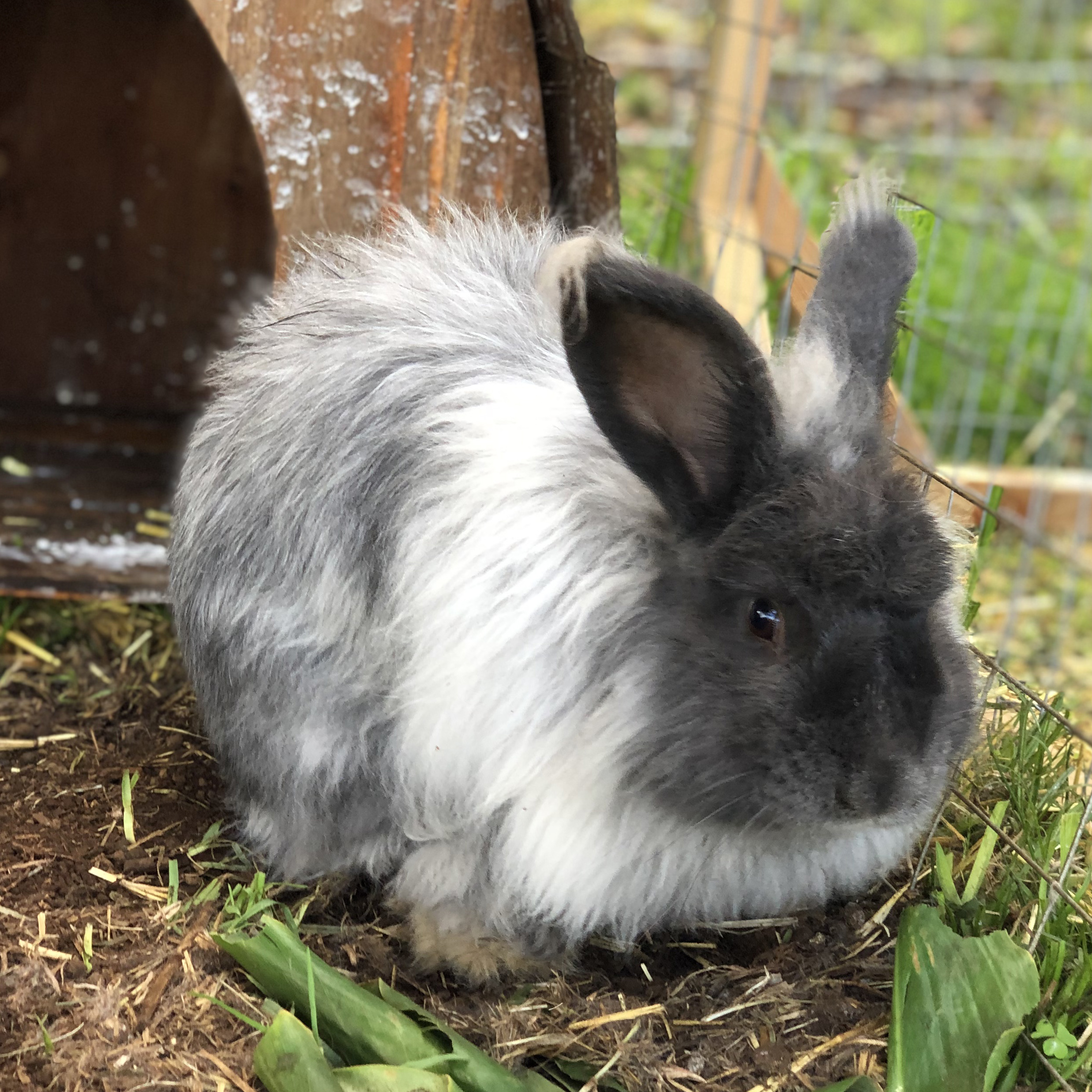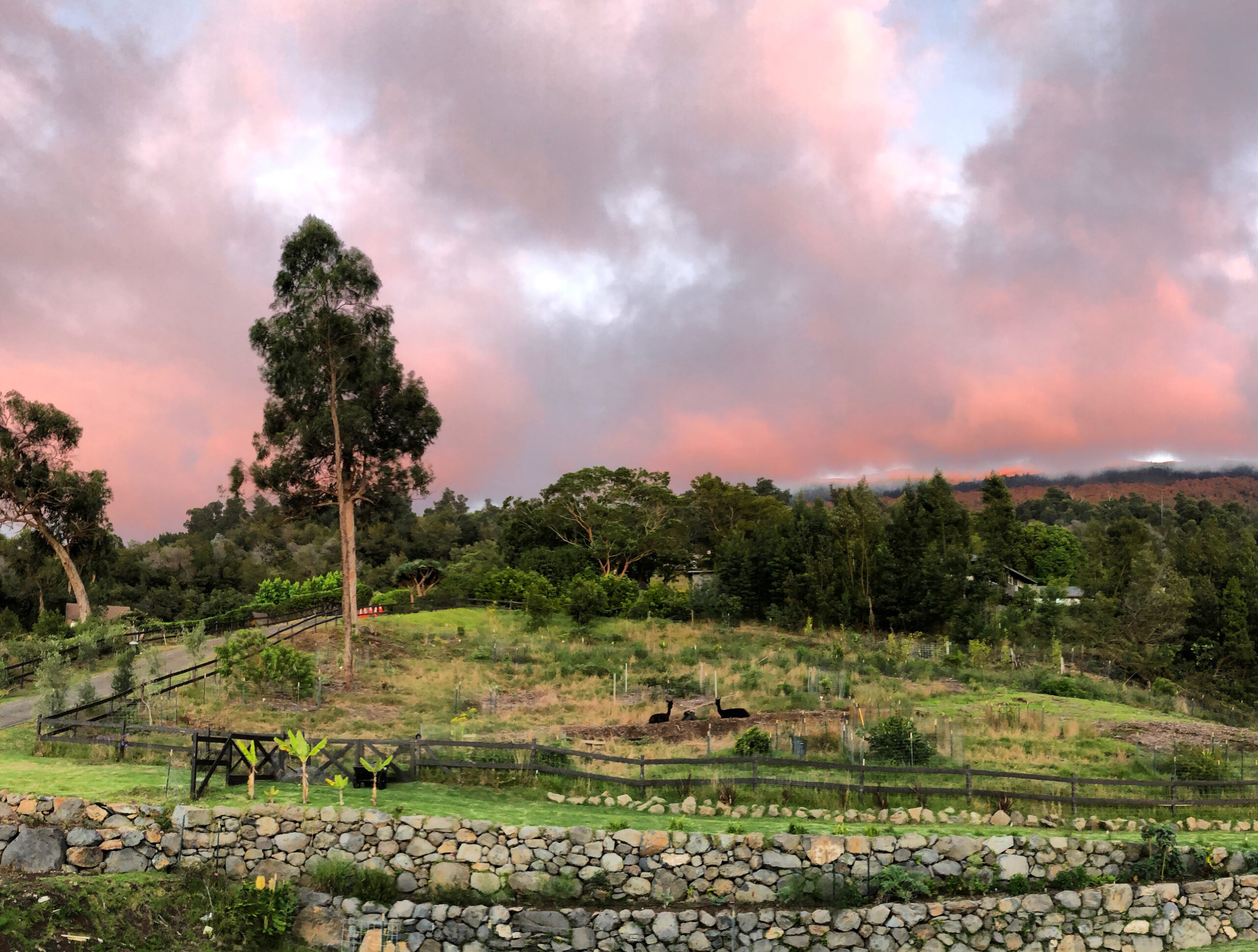 Roxie, our miniature Australian Shepard (always trying to round every animal up) and Kai, our hound dog (always chasing every animal away) bring constant chaos to our lives. The chickens love to be chased by them, the goats tolerate them right up until the headbutt that says, "enough of that." And the alpaca just…. tolerate them from the safe side of the fence. We are not really sure what value the dogs add – but they appear here to stay.


What farm would be complete without eggs? Our hens and ducks not only produce the yummiest, healthiest, freshest eggs imaginable, they also serve as the ultimate in farm pest control, eating bugs and slugs before they can get to the gardens.